CDC RESOURCESSTATE OF MICHIGANOAKLAND COUNTY
WEST BLOOMFIELD TWPKEEGO HARBORSYLVAN LAKEORCHARD LAKE VILLAGE
BIRMINGHAMBLOOMFIELD HILLSROCHESTERROCHESTER HILLSTROYPONTIACAUBURN HILLS
---
Welcome to the Civic Center TV News Page.  We will continue to post information we hope you will find helpful.
---
THE OAKLAND PRESS — Bomb threats were made against two Walmart stores in Oakland County and another in Wayne County on Monday, and officials say they may be linked to similar threats nationwide.
The Oakland County Sheriff's Office said Walmart stores in Rochester Hills and White Lake Township received phone calls at around 11 a.m. by a man threatening to blow up the store unless a cash ransom was paid. The stores were evacuated immediately, and deputies accompanied by explosive detection K-9s responded to the stores. No explosives were discovered, the sheriff's office said, and the stores were expected to re-open Monday afternoon.
A similar threat was also phoned into a Walmart in Canton on Monday, the sheriff's office said.
"We've seen similar things happen in different parts of the country," Sheriff Michael Bouchard  stated in a news release.  "In the other threats, they were not credible. But out of an abundance of caution, explosive-detection dogs were sent to check the stores. We will be working with other  authorities locally and nationally to investigate."
The Rochester Hills Walmart is located at 2500 S. Adams Road. The White Lake Township Walmart is at 9190 Highland Road, also known as M-59.
---
DETROIT FREE PRESS — Michigan's average gas prices fell 8 cents Monday, but motorists are still paying $3.39 a gallon, AAA auto club said.
That's a little relief after weeks of gradual increases as a result of a sudden and sharp drop in oil prices, but, one analyst said: Don't expect it to last.
"For now, motorists should enjoy the decline," said Patrick De Haan, head of petroleum analysis at GasBuddy, noting that the national average price of gasoline, $3.44 a gallon, declined for the first time in 2023. "But be wary, as we're likely to eventually see increases again down the road."In addition, he said, prices tend to fall in February, as a result of seasonally weak demand.
There's some good news for diesel customers: More — and more significant — price declines are likely in the weeks ahead as imports of distillate have accelerated, leading to a sell-off. And, with warmer weather ahead, demand may continue to struggle as well.
The price of gas in Michigan is still 8 cents more than this time last month and 2 cents more than this time last year. A full, 15-gallon tank is about $50.
"Michigan motorists are seeing some slight relief at the pump," Adrienne Woodland, a AAA spokeswoman said, adding that drivers could continue to see pump prices drift lower through this week, but with a caveat: "if demand does not spike."
West Texas Intermediate oil decreased by $2.46 a barrel to settle at $76.41. Crude prices fell after the U.S. Federal Reserve increased interest rates and signaled that more increases are likely.
Metro Detroit's average also fell to $3.45 a gallon, about 5 cents less than last week's average but it is still 8 cents more than this same time last year, and one of the most expensive city averages in the state, followed by Ann Arbor, $3.42, and Jackson, $3.41,
The least expensive averages: Benton Harbor, $3.26; Grand Rapids, $3.27 and Marquette, $3.33.
---
DETROIT NEWS — Looking for your next big fish adventure? An interactive map showing where record-size fish have been caught in Michigan has been released by the state of Michigan Department of Natural Resources.
The Master Angler Map program displays a map with trophy icons that indicate each place the biggest fish of each species native to Michigan was caught, according to the DNR. By clicking on an icon, the site also gives details on the baits and lures used to catch them. The records are based on information dating back to 1990. The data is gleaned from information of catches reported by anglers to the state DNR.
"Not only is the new Master Angler Program map helpful to anglers, but it also benefits our biologists by providing information submitted by anglers that will help us better understand our fisheries and help inform management decisions," said Seth Herbst, the DNR's Aquatic Species & Regulatory Affairs Unit manager.
The interactive map is one of the latest tools for the 30-year-old Master Angler Program. It is intended to promote statewide fishing opportunities and provide anglers with information on where to catch fish.
It also gives anglers official bragging rights. Each year, the DNR awards a Master Angler patch to the angler that catches the biggest fish of various species. The program currently includes more than 40 species for which anglers can be recognized for their memorable catch.
The state has received over 3,000 approved entries for the Master Angler patch in the past few years, Herbst said. "With those submissions come a lot of really nice photos of all sorts of anglers with big smiles on their faces; typically, holding some very nice fish."
---
DETROIT FREE PRESS — Michigan's shortest fishing season lasted 65 minutes Saturday.
The 2023 lake sturgeon fishing season on Black Lake in Cheboygan County began at 8 a.m. and ended at 9:05 a.m.
The harvest limit for the season was six lake sturgeon. Officials close the season either when the sixth fish is harvested or five fish have been harvested at the end of any fishing day.
Last year, the season ended after 36 minutes. The largest fish caught in 2022 was a 62-inch male that weighed 67 pounds.
The DNR and several entities have been working to rehabilitate lake sturgeon populations in Michigan after they declined dramatically since the 1800s due to habitat loss and degradation and overfishing, according to the DNR.
"Lake sturgeon rehabilitation efforts in Black Lake over the last two decades have been a successful collaboration between the Michigan DNR, Sturgeon for Tomorrow, tribal agencies, Michigan State University and Tower-Kleber Limited Partnership," according to DNR. "This population has increased in the past 20 years due to rearing and stocking efforts, research and protection of spawning adults, and this trend is expected to continue."
---
FOX NEWS — During the height of the pandemic, fewer people were commuting.
Travel experts say those who were on the road tended to speed more, drive while impaired and skip the seatbelts.
"That's been a part of what we've seen in the pandemic," said David Harkey with the Insurance Institute of Highway Safety. "And we've seen that continue to be a problem as we've come out of the pandemic."
According to Harkey, police presence and strategy need to improve to reduce the number of deadly accidents.
"We need to do a better job at enforcement," Harkey said. "Identifying those high crash locations and putting in interventions that we know work."
The latest transformation department data estimates that there were just under 31,800 traffic deaths in the first nine months of last year. That's a little less than during the same time frame in 2021, but well above the numbers from 2020 and 2019.
"Every fatality, it's a trickle effect," said Washington State Patrol Sergeant Chelsea Hodgson. "It affects the family. It affects the community. It affects the first responders."
Hodgson's department has had a hard time finding enough officers to patrol the roads.
"There are shortages in staffing across the nation," Hodgson said. "We feel that too, in our agency. And we're focusing also on hiring to help fill those positions so that we can have a better presence to help make that go down."
---
DETROIT FREE PRESS — This article is for subscribers to the Detroit Free Press only. We will discuss this story on "The Megacast," but will not provide a full listing of the story out of respect for the hard work and dedication from the journalists at the Detroit Free Press. If you have the means to do so, The Megacast team highly encourages you to subscribe to your local papers and support the exceptional reporting being done on stories of local interest, intrigue and news.
---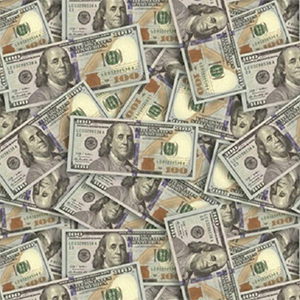 DETROIT NEWS — On a brisk Saturday last month, Dianne Gordon was on her nearly 3-mile walk to reach home to White Lake Township after her grocery store shift when she spotted a Ziploc bag on the ground.
The plastic bundle held almost $15,000. She scooped it up and promptly reported her find to police.
That sum made its way back to relatives of a couple who had apparently lost it.
And from that good deed, a life-changing one developed for Gordon.
A GoFundMe campaign was set up for the grandmother, who had long been without a car. So far, it has netted more than $50,000 in donations, more than doubling a $25,000 goal.
"It's just sort of the community coming together, doing something right for someone that did something right," White Lake Police Lt. Matthew Ivory told The Detroit News.
Attempts to reach Gordon were unsuccessful.
The story with a heartwarming twist might not have happened had Gordon, who works at VC Fresh Marketplace in Waterford Township, decided against stopping at the BP gas station on Highland Road while returning from a shift on Jan. 21.
"It was a was a pretty cold day that day," Ivory said. "She decided she's going to pop into the gas station for a few minutes just to kind of warm up for the remainder of her walk home … that gas station probably just a little under halfway to her house.
"And she's walking up to the gas station and she's about to walk out of the sidewalk. And she looked down and she saw a Ziploc bag on the ground and she could tell it had something in it."
Someone must have dropped that wad of cash and would be frantically searching for it, Gordon figured, so she reported it to a worker at the gas station, who called Ivory's colleagues.
"She self admittedly 'needed the money' and 'it would be life-changing' for her, but (said) that she didn't think twice about not turning it in," organizers for the GoFundMe said on the website for the donation appeal.
An officer responded, drove Gordon back home, then counted the money, about $14,780, with others at the Police Department, Ivory said. "There (were) some papers in there. The papers were in a foreign language. They couldn't read them, but then they realized that there was also what appeared to be wedding cards."
Realizing this might be a wedding gift, police embarked on an extensive search that led to the bride's sister in Waterford Township, where the ceremony had taken place, Ivory said.
Police eventually reached the newlyweds, who had departed to the other side of the state and relayed their wishes to have the sister receive the money.
The couple, Ivory said, was "pretty fortunate that they found a very altruistic person that was willing to do the right thing as opposed to just walking away with it and pocketing the cash."
Meanwhile, the wife of a township officer created the GoFundMe to help Gordon for her selflessness, Ivory said.
"We will be working with Szott Automotive to get Dianne a vehicle with the funds raised," according to the page.
The White Lake Police Foundation has spread the word about the campaign, and as Gordon's deed garnered media coverage, the campaign has taken off.
"We need more people in the world like Dianne!" one donor wrote.
Another added: "You have a beautiful soul! I hope your story inspires others to do the right thing. Enjoy extra money for gas and time off to see your family! They will love to spend time with you!"
---