CDC RESOURCESSTATE OF MICHIGANOAKLAND COUNTY
WEST BLOOMFIELD TWPKEEGO HARBORSYLVAN LAKEORCHARD LAKE VILLAGE
BIRMINGHAMBLOOMFIELD HILLSROCHESTERROCHESTER HILLSTROYPONTIACAUBURN HILLS
---
Welcome to the Civic Center TV News Page.  We will continue to post information we hope you will find helpful.
---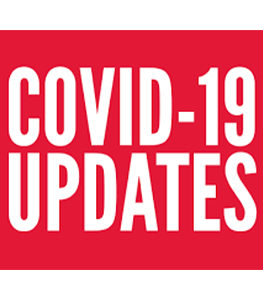 DETROIT FREE PRESS — The Michigan health department reported 14,678 COVID-19 cases over the last week, an average of 2,097 cases per day. There also were 160 new reported deaths over the last week.
Michigan now has a total of 2,836,167 cases and 38,624 deaths due to COVID-19 since the start of the pandemic, as of Tuesday. This includes both confirmed and probable cases.
Michigan had a positivity rate of 15.1% Monday, reporting that 2,035 of 11,460 diagnostic test results returned were positive.
On Tuesday, the fatality rate among known cases was 1.4%.
---
DETROIT NEWS — The Belle Isle Nature Center is open for business again.
The center, closed since March 2020, reopens to the public at 10 a.m. Wednesday morning with new habitats and exhibits that incorporate urban wildlife after $2.5 million in renovations, according to the Detroit Zoological Society which operates the center in addition to the Detroit Zoo.
New exhibits include a mudpuppy habitat, a pollinator area and a replica Detroit sewer tunnel. A mudpuppy is a type of salamander.
"We are so proud of this new facility, and after more than two years of being closed, we are ready to show everyone what we have been working on," said Amy Greene, nature centers director for the Detroit Zoological Society. "We have so many new and exciting features for guests to explore."
Sitting on 5 acres of land in the Belle Isle State Park, the nature center aims to connect people with urban nature and offers new educational experiences.
Entry to the nature center is free for the public and there is a variety of scheduled educational programming offered, the Detroit Zoological Society said in the news release.
"The Belle Isle Nature Center is truly unique," Greene said. "We've completely reimagined a new nature center that puts the focus on urban wildlife. Our intention is to reinforce the connections people have and the spaces they share with the nature that surrounds us. We want people to feel that nature is where we already are — we just have to notice and appreciate it."
The nature center is open from 10:00 a.m. to 5:00 p.m. daily and is located at the northern tip of Belle Isle State Park.
---
BRIDGE MI — Absentee ballots could be hitting mailboxes of voters who requested them soon in Michigan.
Clerks are required to make absentee ballots available to voters at least 40 days prior to the election, which this year falls on Sept. 29.
Some clerks around the state are making ballots available even earlier for prospective voters.
There are no restrictions on who can vote absentee in Michigan after voters approved a 2018 ballot initiative allowing any voter to obtain and cast an absentee ballot without providing a reason.
The Secretary of State began taking absentee ballot applications for the November election last month, and clerks will soon begin mailing ballots out to voters who've signed up.
How to register
Not registered yet? Eligible voters can register to vote online with a valid Michigan ID or submit an application by mail until Oct. 24.
To be eligible to vote in Michigan, a person must be:
At least 18 years old
A resident of a Michigan municipality for at least 30 days prior to Election Day
A U.S. citizen
Not currently serving a jail or prison sentence
Voters can also register in-person at their local clerk's office and vote on the spot on Election Day before polls close at 8 p.m.
Voting absentee
To vote absentee, registered voters must request their ballot by 5 p.m. Nov. 4.
If voters request an absentee ballot in person at their local clerk's office, they can fill it out and return it on the spot.
Absentee ballots can also be returned via mail or in-person at a ballot drop box. The ballot must be sealed in the secrecy sleeve that comes with the ballot, placed in the provided returned envelope and signed for the ballot to be counted.
Mailed ballots must be received by clerks by 8 p.m. on Election Day to be counted in the general election. The Secretary of State's office recommends ballots be mailed at least two weeks prior to Election Day to ensure it's received in time.
---
DETROIT FREE PRESS — Michigan gas prices shot up 13 cents a gallon this week to $3.94, sending the average for regular unleaded in metro Detroit even higher than that.
"Michigan motorists are paying more at the pump this week, with some metro areas seeing prices above $4 a gallon," Adrienne Woodland, a spokeswoman for AAA, said Monday. That's nearly $60 to fill a 15-gallon tank, the motor club, which tracks prices nationwide, added.
And the Detroit area isn't where the highest gas price average in the state was found.
Most expensive gas price averages:
Marquette: $4.02
Metro Detroit: $4
Ann Arbor: $3.96
Least expensive gas price averages:
Traverse City: $3.84
Grand Rapids: $3.87
Lansing: $3.89
Falling prices had helped mitigate overall inflation and, psychologically, gave Michiganders a boost. Four dollars a gallon — and at one point more than $5 a gallon — is a financial threshold that tends to increase consumers' anxiety about the economy.
The average national price of gas, $3.71 a gallon, was up three cents from a week ago, bucking a trend of falling prices for 98 consecutive days.
The state average is now 7 cents higher than it was a month ago, and 70 cents higher than it was this time last year.
The price of gasoline at the pump is largely a result of global oil prices, but tightening supply as refineries underwent repairs and maintenance also has been a factor.
A deadly oil refinery fire and explosion last week near Toledo forced the BP facility to temporarily shut down, causing gas prices to jump 5 cents a gallon in Michigan in a single day, according to the motor club's national analysts who predicted the Ohio refinery could be down for another week or more.
---
BRIDGE MI — Michigan election officials will begin mailing absentee ballots this week. But with 43 days until the Nov. 8 election, state lawmakers are still debating whether they'll give clerks additional time to prepare them for counting.
Clerks have clamored for extra time since 2020, when a crush of absentee voting slowed results reporting on Election Day, fueling former President Donald Trump's false suggestion he'd won the state even though ballots were still being counted in Detroit and Grand Rapids.
Senate Majority Leader Mike Shirkey, R-Clarklake, first called for additional pre-processing time just one week after the 2020 election, acknowledging that the one day lawmakers gave clerks in then was not enough given the state's new option for no-reason absentee ballots surged with COVID-19.
Nearly two years later, Shirkey told Bridge Michigan he's "well beyond 50 percent confident" the Republican-led Legislature will reach a deal that would give clerks more time to pre-process – but not count – absentee ballots before Election Day.
Without GOP legislative action and a signature from Democratic Gov. Gretchen Whitmer, clerks would get even less time this fall: Zero days, to be exact. Under current law, clerks are prohibited from opening outer envelopes to prepare absentee ballots still kept in secrecy sleeves until Election Day.
Shirkey previously recommended Michigan follow the lead of Florida, which gives clerks several weeks to pre-process absentee ballots. But he's set his sights a bit lower for this fall: He wants to give them two days.
Two days is "on the table" and has been "honestly discussed," Shirkey told Bridge. "I hope we can land there."
The debate will likely come to a head this week in Lansing, where the GOP-led House and Senate will convene for what could be their final session days before the Nov. 8 election.
Any potential deal is expected to include new security rules for dropbox containers and requirements for election clerks to document the chain-of-custody for absentee ballots, measures designed to win over reluctant Republicans whose voters are less likely to believe the 2020 election was legitimate.
"While we want to address pre-processing, we also want to make sure that we have some enhanced security measures and integrity measures along with it," House Elections Committee Chair Ann Bolin, a Brighton Township Republican and former clerk, told Bridge on Monday.
"Hopefully, we're going to be able to work out some of the final details on this."
Absentee surge
Michigan expanded absentee voting under a 2018 ballot proposal approved by voters. The state no longer requires voters to provide an excuse in order to vote absentee, and the resulting influx of mail-in ballots "causes some people to be uncomfortable," Shirkey told Bridge.
"I'm not personally uncomfortable with them, and I think we need to allow the clerks the time and latitude to handle them," the term-limited Senate GOP leader said, predicting a "pretty significant number" of absentee ballots in what could be a "decent turnout" election.
A record 3.3 million Michiganders voted by absentee ballot in the 2020 presidential election, more than doubling the 1.3 million in 2016. All told, 59 percent of Michigan voters used the option two years ago, an uptick partially attributable to the COVID-19 pandemic.
Clerks say absentee ballots take longer to count than in-person votes because election workers must verify voter signatures and open outer envelopes before opening a separate secrecy sleeve and flattening ballots to feed through tabulators.
In 2020, lawmakers gave clerks ten hours on the day before the election to open the outer return envelopes, verify absentee ballot numbers and place secrecy sleeve-covered ballots into a secure container for counting once in-person polls opened the following morning.
Nationwide, 38 states  allow election officials to begin pre-processing absentee ballots before Election Day, according to the National Conference of State Legislatures. Some states allow pre-processing as soon as a ballot is received. Others allow between one and 30 days.
Ten states allow early counting of absentee ballots but make it a crime to release results ahead of Election Day.
Democrats in Michigan, including Secretary of State Jocelyn Benson, have advocated for clerks to have as long as two weeks to process absentee ballots.
While Shirkey has advocated for an extended pre-processing window for nearly two years, the legislative process is slow because "everybody has their own personal opinions about how elections should be run," he said, noting a larger debate over election security that has divided Democrats and Republicans.
Citing Trump's failed effort to overturn the 2020 election, Whitmer has vetoed every election-related bill the Legislature has sent her, including bipartisan measures the Senate is again advancing that would establish new poll challenger training requirements and add possible polling locations.
Bollin, who chairs the House Elections Committee, told Bridge she would like to revisit that Senate legislation and is "open to" a deal that would give clerks two days to pre-process absentee ballots.
The House GOP wants additional "security measures" added to or paired with the pre-processing legislation, said Bollin, referencing potential chain of custody regulations that could require clerks to document the physical location of absentee ballots and identify workers who retrieve them from dropboxes.
Chain-of-custody logs are considered "best practice" and a lot of clerks already maintain them, said Ottawa County Clerk Justin Roebuck, who chairs the Michigan Council of Election Officials.
"It's not something that I think is overly burdensome" and "it certainly lends another layer of credibility to the process," he told Bridge.
While clerks would prefer more than two days to pre-process absentee ballots, the potential legislative deal would essentially "double the amount of time that we were given in 2020," Roebuck said.
"I think two days is certainly going to be a huge help."
You've got mail
Michigan clerks were required to mail absentee ballots to military and overseas voters by Saturday. And the state Constitution, as amended by voters in 2018, requires them to make absentee ballots available to all voters by Thursday.
That doesn't mean clerks must put every requested absentee ballot in the mail this week, but Lansing City Clerk Chris Swope said he is on pace to do so. He'll join election workers Tuesday as they prepare to send out 16,500 ballots.
Printing is done, and ballots have been delivered to the city, Swope told Bridge Michigan on Monday.
"It's still a process to stuff them (into envelopes), and we do a double-check for accuracy and to make sure we don't skip any applications. All that stuff takes time."
Swope sent out 38,000 absentee ballots in 2020 but said he is not sure he'll get that many requests this year because COVID is waning and turnout tends to be lower in midterm elections than presidential years.
Lansing was able to pre-process all its absentee ballots in a single day two years ago, so a legislative deal that would give clerks a second day to open outer envelopes may not make much of a difference locally, he said.
But Swope, who is on the legislative committee for the Michigan Association of Municipal Clerks, said he is "pretty comfortable" with the chain of custody provisions GOP lawmakers want to add to the absentee ballot proposal.
---
THE OAKLAND PRESS — Walkers, bikers and others who enjoy the Clinton River Trail will find new safety features, thanks to a $750,000 project led by Friends of the Clinton River Trail.
The Clinton River Trail is a 16-mile multi-use path linking Sylvan Lake, Pontiac, Auburn Hills, Rochester Hills and Rochester. Now it has safer crossings at Orchard Lake Road and Pontiac Drive; ADA-compliant road crossings; two new bridges over the Clinton River; and vertical metal posts (called bollards) to keep vehicles off the trail.
A new safety feature in early 2023 will be a pedestrian/cyclist high-intensity activated crosswalk (HAWK) beacon at Orchard Lake Road near Beaudette Park.
While the FCRT funded initial design and engineering services, FRCT President Melinda Hill, said the project wouldn't have happened without support from Pontiac, Sylvan Lake and private groups.
A public ribbon-cutting is at 1:30 p.m. Friday, Sept. 30, on the trail in Pontiac near the East Bridge, just west of Bagley Street. Parking is at Trinity Missionary Baptist Church, 147 Bagley. Light refreshments will be served.
---
DETROIT NEWS — The number of violent crimes in Detroit dropped 16.5% in this year's second quarter compared with the same time a year ago, while property crimes rose 22%, according to a recent Federal Bureau of Investigation report.
The report also shows violent crime was either flat or down in six of seven large Michigan cities from May 1-Aug. 31, 2022, while property crimes rose in six of the seven communities over the same period in 2021. In the state's largest city, Detroit, there were 5,872 violent crimes recorded during the second quarter of 2022, down almost 17% from the 7,033 during the same period in 2021.
But these statistics paint an incomplete picture of crime in America, as nearly 40% of police departments nationwide are now not providing crime statistics to the FBI following a change in reporting requirements, leaving a data dearth in New York City, Los Angeles, Chicago, Houston and other large cities that criminologists say will make it difficult to analyze crime trends and understand the place of Detroit and other cities in the national landscape.
The FBI this month released its Quarterly Uniform Crime report for the second quarter of 2022 comprising data from communities with populations over 100,000 that participated in the voluntary crime reporting program. In Michigan, Detroit, Grand Rapids, Lansing, Warren, Clinton Township, Sterling Heights and Ann Arbor were included in the Sept. 6 report.
There were conflicting trends on homicides in Michigan, with four out of the seven communities experiencing declines. Detroit's homicides fell 12% from 151 to 133, while Lansing's homicides plunged 67% from 15 to five. Ann Arbor had no murders after experiencing two the year earlier.
But Michigan's second most populous city, Grand Rapids, saw murders more than double from six to 13 year over year. Sterling Heights recorded one murder after having none in last year's quarter, while Warren saw an uptick from three to four homicides for the period.
Although the quarterly FBI report was limited to participating communities with over 100,000 residents, data from hundreds of Michigan police agencies are released each fall in the FBI's annual Uniform Crime Reports. The FBI has not provided a release date for its 2022 annual report.
Why cities opt-out
Since the FBI last year began requiring all agencies to report data using the National Incident-Based Reporting System, several police departments nationwide, including in New York City, Los Angeles, Chicago, San Francisco, Philadelphia, Houston and Miami, have opted out.
The FBI announced in 2015 that the NIBRS system would be adopted, and allocated more than $120 million to help agencies make the transition, but thousands of departments nationwide are still not up to speed, according to the FBI. NIBRS is voluntary at the federal level, meaning the FBI can't mandate reporting. Agencies were compelled to either switch to the NIBRS system by Jan. 1, 2021, or report no crime data to the FBI.
About 7,400 of the nation's nearly 18,933 police departments failed to report crime statistics to the FBI in 2021, the agency said. For the second quarter FBI report, the participation rate was about the same. In 2020, the last year before the NIBRS requirement kicked in, only about 2,700 agencies failed to report crime data to the FBI, the agency said.
"That's going to make it almost impossible to look at crime trends," Oakland University criminal justice professor Daniel Kennedy said of the number of agencies that aren't reporting crime statistics. "Crime reports are only as good as what you put in, and you can't analyze data if you don't have the data to analyze.
"In a lot of these big cities, New York, Chicago, Philadelphia and San Francisco, they've adopted policies that many people believe are causing crime to go up — and now, conveniently, there's no way to know for sure if it's going up, and by how much," Kennedy said. "This is just going to be a tremendous data loss."
Saginaw Valley State associate criminal justice professor Dennis Savard said large cities like New York likely opted out "because they already have huge systems they spent a lot of money on, so there's probably a reluctance to switch," he said. "It's also a very involved system, and I don't want to say departments are dragging their feet, but they're just not ready to change their systems."
In 2021, the FBI retired its Summary Reporting System, which had been used by the Uniform Crime Reporting program since 1929, and switched to NIBRS. Under the old system, only the most serious crimes that occurred during incidents were reported, so if a robbery resulted in a homicide, only the homicide would show up on in the Summary Reporting System.
In addition to recording all crimes that occur during each incident, the NIBRS system also includes details like the time of day and victims' race and age. Modern crimes like cyberstalking are able to be recorded in NIBRS, another improvement over the old method.
It takes more work to input data in the NIBRS system, Kennedy said.
"There's so much more information in the NIBRS system, which means it's a lot more time-consuming on the front end to input that information," he said. "So we've seen a lot of police departments deciding not to go with that system."
No changes in Michigan
Shanon Banner, spokeswoman for the Michigan State Police, said the way MSP collects data from local police agencies and forwards it to the FBI has not changed since 2005, when state police began submitting data using the NIBRS system, a program that improved on the previous one by providing more details about crimes. She said she's not aware of any Michigan departments that have not transitioned to the new system.
Banner also said she's not aware of any police agencies in Michigan that have stopped reporting crime data to MSP since the mandated change. She added the switch to NIBRS didn't affect the agency's crime reporting procedures that had already been in place since 2005.
"The only change … is the FBI required all states and agencies to submit NIBRS only data as of (Jan. 1, 2021) and stopped accepting Summary Reporting System (the former system) submissions," Banner said in an email. "This was not applicable to Michigan as we had already transitioned years before."
Savard said he expects cities like New York and Chicago to eventually join the NIBRS system, "but not any time soon," he said.
"From a public image perspective, it's not a good look (to withhold crime data from the FBI), and from a research standpoint, while there are always going to be limitations, not having these large cities included in the data presents major issues," Savard said.
"Also, a lot of the police departments across the country that are participating in NIBRS are the smaller agencies, and that also presents problems from a research and analysis standpoint, because Detroit is obviously much different than Frankenmuth when it comes to crime."
Other Michigan crime trends
Of the Michigan agencies included in the FBI's second quarter report, Clinton Township recorded the steepest violent crime drop during the period, from 179 violent crimes during the quarter in 2021 to 94 in 2022, a 47% decline. Lansing fell from 823 violent crimes during the second quarter of last year to 718 in 2022, a 13% drop.
Sterling Heights recorded 121 violent crimes in the second quarter of 2022, up from 105 during the previous year's period, a 15% increase, making it the only Michigan community in the report to record a violent crime increase other than Ann Arbor, which had 156 violent crimes in the second quarter of 2022, and 155 during the same period the previous year.
Other than in Clinton Township, property crimes were up in all the Michigan communities in the report. Property crime in Clinton Township during the second quarter fell 36%.
The FBI last year revamped its website, including the addition of a Crime Data Explorer that allows analysis of crime trends statewide and in individual communities through 2020. According to the website, Michigan's violent crime rate jumped to its highest level in 10 years from 2019-20, rising from 438.6 crimes per 100,000 residents to 478, the highest since 2010, when there were 493 violent crimes per 100,000 residents.
---
DETROIT FREE PRESS — Faculty members at Eastern Michigan University have voted to ratify a new four-year labor agreement with the school.
The Eastern Michigan University chapter of the American Association of University Professors said Friday that 96% of its members voted in favor of the deal which would include pay raises and more favorable health care coverage.
Dozens of faculty members began picketing Sept. 7 at the school, about 35 miles southwest of Detroit.
The union and the school's administration had been split over salary increases and how much faculty members should pay for health care. Union leaders had argued that the school's proposal for health care would have saddled its members with thousands of dollars in additional costs.
Striking faculty members returned to their classrooms Sept. 12, after a deal was reached with the university to end the walkout.
The new contract would cover more than 500 tenured and tenure-track faculty and includes $4,000 raises in base pay or 4% in the first year of the agreement, whichever is greater, as well as 3.25% base pay increases in the second and third years, the union said.
Faculty also would receive the same health care options as administrators and other groups on campus, with health care premiums based on an 80/20 cost-sharing model.
"Our goal was to bring back an agreement to address concerns we heard about supporting our students, fair compensation and creating a foundation for continued quality education at EMU," said Matt Kirkpatrick, associate professor of English language and literature and chair of the faculty union negotiating team.
The university's Board of Regents still has to review and vote on the agreement before it is finalized. That is expected to occur "in the near future," the school said Friday night in a statement.
"Contract negotiations of this nature are complex and challenging," the school said. "The administration is pleased with the terms of the tentative agreement and greatly supports the university's outstanding faculty and their work in the classroom to support our students."
More than 15,000 students are enrolled at the school's Ypsilanti campus.
---
DETROIT NEWS — She urged her castmates to "choose progress," and she came out a winner.
Taylor Hale, 2021's Miss Michigan USA, was crowned the winner of "Big Brother's" 24th season on Sunday night, and she did so in a resounding fashion, with a dominating 8-1 jury vote from her fellow houseguests.
In doing so, the West Bloomfield native becomes the first Black female to be crowned champion of the CBS reality show, which has been on the air since 2000.
The win comes with a cash prize of $750,000. But that's not all for the 27-year-old personal stylist: she was also awarded the title of America's Favorite Houseguest, a fan-voted award, which comes with an additional $50,000 cash prize. Hale is the first "Big Brother" winner to also win the America's Favorite Houseguest prize.
Hale compared her America's Favorite win to her Miss Congeniality award at the 2021 Miss USA pageant.
"This is like winning Miss Congeniality all over again, but there's a cash prize this time!" Hale said. Known in the house for her ever-present bag of Lays potato chips, Hale joked to host Julie Chen that she's "gonna spend a lot on potato chips after this."
Hale beat out fellow houseguest Monte Taylor, a personal trainer from Delaware, in Sunday's live finale episode. Matthew Turner, a rugmaker and thrift store owner from Massachusetts, came in third place.
Taylor was the winner of the season's final Head of Household competition, and was able to choose whether he wanted to bring Hale or Turner with him to the final two. He chose Hale, with whom he's been engaged in a "showmance" — reality TV-speak for an in-show romance — for the past several weeks.
Hale's pitch to the show's jury, a voting body made up of nine evicted houseguests, argued her resilience in the house over the course of the season. Including Sunday's episode, Hale faced eviction six times, and was able to save herself from elimination each time.
"I'm more than my wins in this game," said Hale, who won Head of Household twice during the season. "I have overcome so much in this game and I have come to understand that I am not a shield, I am a sword."
She explained the ways she had to bounce back after surviving so many evictions, and after the bullying she faced at the hands of her houseguests earlier in the season.
"I have bandaged myself together every single time and gotten up and continued to fight, because like so many other women in the world, that is what we have to do to get to the end."
Hale argued the theme of the season was resiliency. "I'm challenging you jury members to choose persistence as a reason to win this game," she said. "Change the course of this game."
Earlier in the night, Hale pleaded with Taylor to bring her to the finals over Turner. "If you sit next to me, you know it's an easy win," she told him.
Hale is the fourth "Big Brother" winner from Michigan, and the second in a row. In 2021, Kalamazoo native Xavier Prather, who now resides in Milwaukee, won it all.
Ubly's Nicole Franzel won in 2016, and Dearborn's Dan Gheesling won the show in 2008.
---