CDC RESOURCESSTATE OF MICHIGANOAKLAND COUNTY
WEST BLOOMFIELD TWPKEEGO HARBORSYLVAN LAKEORCHARD LAKE VILLAGE
BIRMINGHAMBLOOMFIELD HILLSROCHESTERROCHESTER HILLSTROYPONTIACAUBURN HILLS
---
Welcome to the Civic Center TV Coronavirus Page.  We will continue to post information we hope you will find helpful.
---
There's a push to "unmask" high school athletes in Michigan.
Parents who argue masks can create breathing difficulties, especially for high impact sports, have organized a rally in Lansing Wednesday.
Under Governor Whitmer's current executive order, athletes are required to wear masks at all times for football, soccer and volleyball.
"Unmask MI Youth Sports," is hoping their action in Lansing will prompt state leaders to reconsider this mandate. The rally is scheduled at 9 a.m. at Michigan's capitol building.
A new Facebook group called "Unmask MI Youth Sports," has around 19,000 members.
---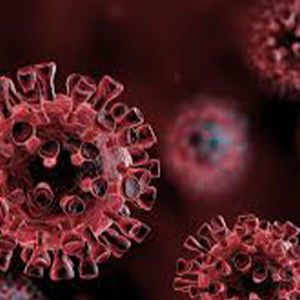 Oakland County Children's Village and Health Division are working closely together to stop the spread of COVID-19 at Children's Village after an employee tested positive for the illness on Sept. 3.
Since that date, four additional staff members and four residents have also tested positive for the virus.  All were close contacts of each other and were connected to one building. The positive cases are in isolation.  All employees and residents will continue to be tested until all results are negative.
The Village is the juvenile detention center where child criminal offenders are held. There are also children housed there who are wards of the court and temporarily placed there by a judge.
---
The CDC has released official guidance for celebrating Halloween amid the coronavirus pandemic, and trick-or-treating is among the activities that are discouraged.  Other high-risk activities the CDC is asking people to avoid are, trunk-or-treats, attending crowded, indoor costume parties and indoor haunted houses.
The guidelines also include clarification that costume masks are not a substitute for a cloth face covering and costume wearers should not wear a costume mask over a protective cloth mask, as this could cause difficulty breathing.
---
Erebus Haunted Attraction will open for the season this Friday, Sept. 25. The half-mile haunted house in downtown Pontiac, will be functioning a little differently this year.
The haunted attraction will be open every weekend, and some weekdays, beginning this Friday with extra safety precautions due to COVID-19.
Along with a smaller number of live actors, Erebus has hired a dedicated cleaning staff. There will also be hand sanitizer stations throughout the attraction. All actors must wear face masks and stay at least six feet from guests.  Visitors will be required to wear a face covering, have their temperature checked and will only be allowed to go thru the attraction with their own group.
---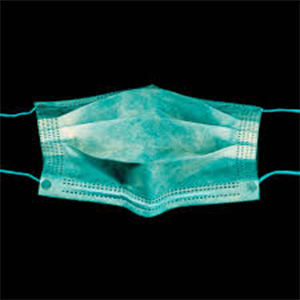 A 49-year-old man faces two felony charges after allegedly spitting on and insulting a man who confronted him at a Livonia gas station about not wearing a mask.
Police say a 56-year-old man confronted a 49-year-old man about him not wearing a mask, which is required.   The suspect has been charged with ethnic intimidation and assault.
The U.S. Centers of Disease Control and Prevention advised retail workers last month to avoid confrontations with people who aren't wearing masks.
---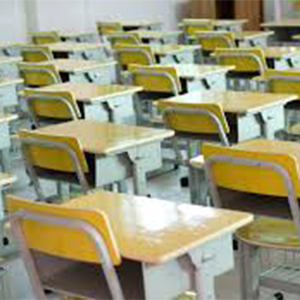 Coronavirus outbreaks are spiking in Michigan schools and colleges, with a report released by the state Monday listing new or ongoing outbreaks in 28 K-12 schools and at 20 colleges and universities across the state.
The report, which tallies outbreaks as of Sept. 17, indicates there are now at least 2,220 COVID-19 infections linked to new or ongoing outbreaks at Michigan colleges and universities – up more than 60 percent from the 1,379 reported by the state in the week previous.
While cases are increasing in school and college settings, hospitalizations among the state as a whole are not. Coronavirus hospitalizations are now near a low since April.
---
The testing of wastewater for evidence of COVID-19 is showing promise. A new paper suggests it could provide a very early warning of an impending outbreak.
The main way epidemiologists have followed the growth of the pandemic is through testing individuals. Those results will be delayed from the date the person actually first becomes infected. Wastewater testing will detect a problem much sooner.
Researchers at both Michigan State University and the University of Michigan have already started looking at how wastewater testing could be used to detect COVID-19 outbreaks on their campuses.
---
Restaurant and hotel workers and others in Michigan's hospitality industry who have faced financial hardships due to the COVID-19 pandemic will again have the opportunity to apply for a one-time assistance payment of up to $500 beginning this week.
The Michigan Hospitality Industry Employee Relief Fund, supported by the Michigan Restaurant and Lodging Association Educational Foundation, will reopen its application from 8 a.m. Tuesday to 5 p.m. Oct. 1.
Applicants must be Michigan residents, have proof of employment in the hospitality industry on March 10 when Governor Gretchen Whitmer declared a state of emergency in Michigan. Applications will also need to provide proof of a furlough or job loss as a result.
---
Flight attendants will rally outside of Senator Debbie Stabenow's Detroit office to demand action on COVID-`19 relief.
The union says without passage of a relief package, hundreds of thousands of airline workers across the country are in jeopardy of losing their jobs.
The Payroll Support Program, that passed as part of the CARES Act, was a workers first package that protected flight attendants, pilots, and airline workers across the country, expires on September 30.
---
As a next step in its efforts to slow the spread of COVID-19 within the campus community, Central Michigan University will launch a surveillance testing program. For this endeavor, the university seeks asymptomatic students, faculty and staff on the Mount Pleasant campus to participate.
In pooled testing, samples from multiple people are combined before being tested for the virus. If the pooled sample returns a positive result, each individual sample is then tested separately to determine which individual or individuals are infected.
Pool testing allows CMU to monitor and respond to virus trends and to quickly screen for individuals who are asymptomatic but infected.
---
The Michigan Ambassador Program at the University of Michigan has been discontinued, instead shifting to a "culture of care" for the fall 2020 semester.
The program — which featured groups of students, faculty, staff, community members and unarmed members of UM's Division of Public Safety and Security — was created to promote public health-informed practices and guidelines related to the coronavirus pandemic.University officials say, education — not law enforcement — will now be the first response to violations of public health guidelines, and the program would help remind students and community members to follow the rules.
UM established a COVID Concerns hotline for people to call to report concerns so law enforcement is not needed as a first response
---
The Michigan Occupational Safety and Health Administration, MIOSHA, recently issued coronavirus citations to 19 different businesses for "serious violations" that could put workers in harm's way, the agency confirmed Thursday.
Citations were issued under MIOSHA's "general duty" clause, which requires employers to have a workplace "free from recognized hazards that are causing, or are likely to cause, death or serious physical harm to the employee." One of these citations carries a fine of up to $7,000. Among the types of businesses cited; a restaurant, home improvement store, auto repair shop and construction sites.
---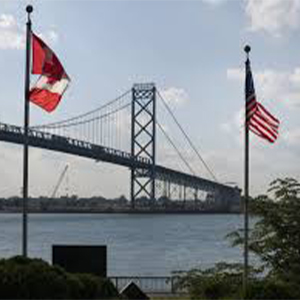 Americans won't be able to cross the border into Canada for at least another month as that country's government waits for the COVID-19 pandemic to be "managed efficiently" in the United States.
Canada will keep the border with the United States closed to non-essential travel until at least Oct. 21
Border restrictions were first announced in March and have been extended monthly since then. Truck drivers transporting essential goods like food, health-care professionals along with other essential travelers are still allowed to cross.
---
Speaking during a Facebook Live discussion with small business leaders, Governor Whitmer said Michigan could remain in a state of emergency for months, not years.
Whitmer initiated the state of emergency March 10th during the start of the coronavirus pandemic in the United States. Since then, she has issued 170 executive orders, which do not require approval from the Legislature.
Frustration is growing among small business leaders who are calling on the Governor to be more transparent in her decision-making process.
---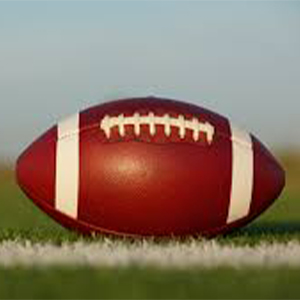 After much debate, high school football kicks off in Michigan, but with a lot of new restrictions.  Including who is allowed to attend.  The Governor's executive order limits the number of spectators that attend games to two people per game participant.  Football players, coaches, trainers and fans will be required to wear face coverings at all times.  Concessions for outdoor sporting events are allowed under the MHSAA guidelines, but social distancing must be practiced.  Digital tickets and cashless concession sales are being encouraged.
---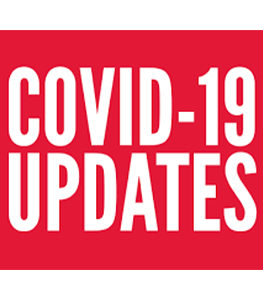 A 2-month-old died from complications related to COVID-19, according to the state's top doctor.
Circumstances of the child's death were not immediately detailed by the state, but Chief Medical Executive Dr. Joneigh Khaldun acknowledged the death of the young infant while noting about 800 children across the United States have been diagnosed with multi-system inflammatory syndrome in children (MIS-C) associated with COVID-19.
The 2-month-old was the youngest COVID-19-related fatality reported to the state so far, and the only child younger than 1 in Michigan to have died from the virus.
On Wednesday, Michigan added 680 cases and 11 deaths, bringing the state's total number of cases to 113,863.
---
Athletics at Novi High School have been postponed after five students at the school tested positive for the virus, prompting classes to switch to virtual learning for the remainder of the week.
All athletic events, including practices, has been postponed until Sept. 20. Students are also not allowed to use athletic facilities at Novi high school or middle school for the time being. However, Novi middle school athletic events will continue to run as scheduled, according to the district.
---
Students at Grand Valley State University were ordered Wednesday to hunker down for two weeks due to a spike in coronavirus cases linked to the western Michigan campus.
There have been more than 600 cases of COVID-19 among students since Aug. 23, with the majority among students living off campus, Ottawa County health officials said.
The stay-in-place order starts Thursday. Students must stick to their on-campus or off-campus residence unless attending classes, exercising, getting food, seeking health care or working at an essential job.
Students cannot return to their home community unless there's an emergency.
---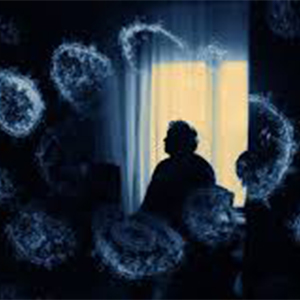 A top health official Wednesday defended Michigan's handling of nursing home residents infected with the deadly coronavirus, contending its performance has been "strong" compared to other states and dismissed Republicans' call for facilities that house only COVID-19 patients.
Robert Gordon, director of the state Department of Health and Human Services, said just two states — Florida and Massachusetts — tried the approach and have since abandoned it. Majority GOP lawmakers and some Democrats have criticized letting recovering patients stay in or return to homes as long as they are isolated from uninfected residents.
---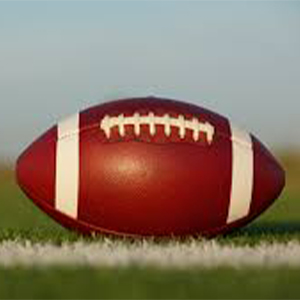 After more than a month of political wrangling, coach chirping, parent protests, player lawsuits, fan frustration and public outcry, the conference will announce Wednesday it plans to hold a season this fall after all.
All 14 teams will play and are expected to start games the weekend of Oct. 24, two Big Ten sources with direct knowledge of the decision said. The reported plan is for an eight-game season, with the Big Ten championship game scheduled for Dec. 19. That is the day before the College Football Playoff pairings are expected to be announced.
---
The Michigan Senate approved legislation that would allow local clerks more time to process absentee ballots ahead of election day amid a surge in absentee voting prompted by the COVID-19 pandemic.
The bills would allow clerks to begin opening envelopes from 10 a.m. to 8 p.m. the day before Election Day, but the legislation includes a sunset provision so it does not continue past the November election.
While the bill allows for the opening of the absentee envelope, workers must not pull the absent voter ballots from the secrecy envelopes.
The bill next advances to the House.
---
The Michigan Restaurant and Lodging Association is launching a new campaign in Michigan, warning what will happen if changes aren't made to the state's capacity limits. The new campaign is called "Don't Leave Michigan's Hospitality Industry Out In the Cold" and is an effort to educate and advocate lawmakers in Lansing for fewer restrictions once the cold weather hits.
Industry leaders say they know how to keep everyone safe through protocols that include enhanced cleaning and social distancing, so now the conversation needs to include increasing capacity and getting people back to work.
Industry leaders estimate 4,000-plus restaurants will close this year if capacity restrictions aren't eased.
---
The University of Michigan filed a complaint and motion in Washtenaw County Circuit Court on Monday, requiring the Graduate Employee Organization to return to work.
U-M is seeking a temporary restraining order and preliminary injunction against the graduate instructors union's strike. On Sunday, 80% of union members voted to extend the strike, which started on Sept. 8, for another five days.
The union is demanding better transparency for COVID-19 testing, a universal remote option to work, child care subsidies, and a demilitarized campus.
If the court grants the injunction, GEO members — who refuse to work — could be held in contempt of court.
---
Democratic Gov. Gretchen Whitmer's administration and Republican legislative leaders have agreed to a framework for the 2021 budget that will protect funding for K-12 schools and local governments despite revenue declines associated with COVID-19.
The tentative agreement means Whitmer and GOP leaders appear poised to avoid the kind of prolonged budget battle that led to a near-government shutdown last year.
The Michigan constitution requires the governor and legislators to finalize a balanced budget by Oct. 1, when the new fiscal year starts.
---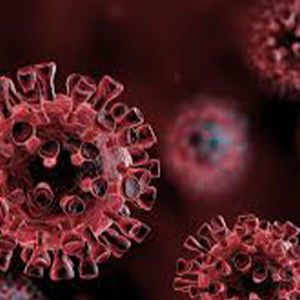 There are new or ongoing coronavirus outbreaks at 11 Michigan K-12 schools and 13 colleges, according to data released Monday by the Michigan Department of Health and Human Services. Total positive cases now exceed 1,400.
Among the newly identified K-12 outbreaks: a Big Brother Big Sister program at Birmingham Groves High School.
The vast majority of reported cases released by the state Monday were in colleges and universities – 1,379 confirmed cases on 13 campuses.
---
The Ingham County Health Department has mandated a two-week quarantine of people living in 30 large houses in East Lansing with known exposure to COVID-19.
The houses include 23 fraternity and sorority houses and seven rental houses. MSU has the most new cases in the state, with 203.
As for ongoing outbreaks, state health officials reported Grand Valley State University has 438 cases among students. Central Michigan University has 271 cases among students and Adrian College has 229 cases among students and school staff. The University of Michigan in Ann Arbor has 77 cases among students.
---
High school football games are set to kick off later this week on Friday after getting the go-ahead from Gov. Gretchen Whitmer – but a potential referee shortage could be just yet another roadblock to game time.
The pool of referees is smaller this season because a lot of officials made other plans when the state announced the fall season would be moved to the spring of 2021.  Organizers are proposing some games be moved to Thursdays.  If not, some games could be postponed.
---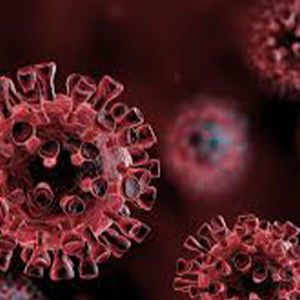 The state health department Monday launched a $5 million public education campaign encouraging people to wear masks, social distance, wash their hands and get tested for the virus.
The "Spread Hope, Not COVID" campaign is funded with federal CARES Act dollars and will push public service announcements on television, social media, outdoor billboards and digital media.
The campaign is separate from the multimillion-dollar "Rona for Real" public awareness campaign launched in August by a business-backed group to educate people 18-29 years old on the risks of COVID-19.
---
Macomb County's very own Kid Rock will join Donald Trump Jr. in an event to promote the president's reelection campaign Monday.
The event is taking place at Bumpers Landing Boat Club in Harrison Township at 7 p.m. This will be the second campaign event for Trump in Michigan in a week.
Monday's event will also be general admission with doors opening at 6 p.m.
---
The Ingham County Health Department urged all Michigan State University students to quarantine for two weeks to halt a rapid growth in coronavirus cases linked to the campus.  There were at least 342 people affiliated with Michigan State University who have tested positive for COVID-19 since Aug. 24TH.  The quarantine runs thru Saturday, Sept. 26 and is currently just a recommendation but may become mandatory if case counts continue to skyrocket.
---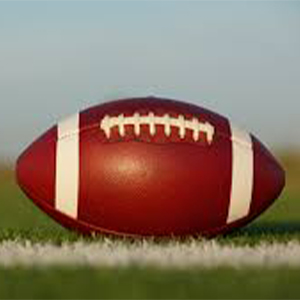 The Big Ten presidents were presented a comprehensive plan Sunday to conduct a fall football season, but a final decision is still to come.
The medical part of the presentation focused on what has changed since the conference postponed its entire fall sports season on Aug. 11th, including the availability of rapid-response testing.
The meeting broke up without a vote, but if they do give the green light to move ahead,
Big Ten football could kick-off as soon as the weekend of Oct. 17.
---
Visitation will be expanded at nursing homes to allow outdoor visits starting next week.
Michigan Department of Health and Human Services Director signed the order on Thursday, which affects residents in several types of long-term care facilities, including nursing homes, independent living facilities and assisted living facilities. Visitors had been severely restricted, if not barred altogether, at many such facilities during the first months of the Covid-19 pandemic.
The order, which goes into effect Tuesday, was based on a recommendation of the state nursing homes task force.
---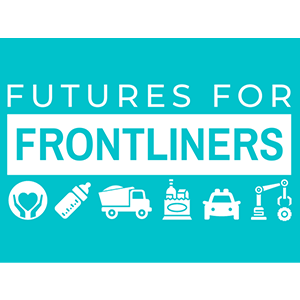 About 625,000 front-line workers are eligible for tuition-free college under a program created Thursday by Gov. Gretchen Whitmer called Futures for Frontliners.
The $24 million program financed through federal CARES Act funding will help people obtain technical certificates, associate degrees and bachelor degrees. Eligibility applies to Michigan residents who have worked in an essential industry outside their home from April to June and have not already gained an associate or bachelor's degree.
---
Michigan has lost 17 more people to the novel coronavirus and 924 more people have tested positive for COVID-19, according to Thursday's update from the Michigan Department of Health and Human Services.
Nine of these deaths were found in a regular records review to see if coronavirus was a factor into someone's death.
The state's totals are now 6,569 confirmed deaths and 109,519 confirmed cases.
The state has a positivity rate of 3.06%, reporting 1,013 out of 33,085 diagnostic test results returned Tuesday were positive.
---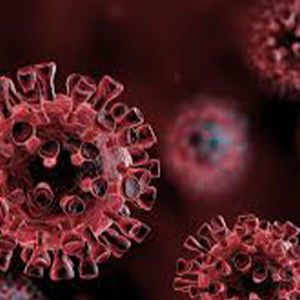 Michigan will not soften its response to the coronavirus pandemic until a vaccine is produced and readily available.  That's the message Governor Whitmer delivered to the Detroit Regional Chamber. Whitmer said her plan works.  The virus is slowing and Michigan's economy is at 87 percent of where it was in March.
---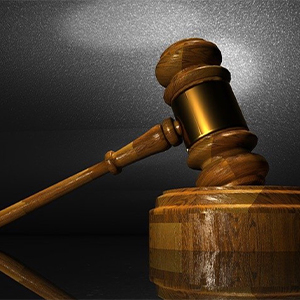 The debate over the Governor's use of emergency powers had landed in Michigan's supreme court.  Justices heard arguments for about four hours Wednesday.  At the root of the case are discrepancies between two different laws granting the governor emergency authority. A 1976 law includes a stipulation that the legislature approves states of emergency after 28 days, while a 1945 law doesn't set a time limit — although the 1945 law doesn't specifically reference pandemics.
---
According to a Detroit News-WDIV poll, a majority of Michigan voters approve of Governor Whitmer's handling of the coronavirus pandemic.
600 voters across the state were surveyed at the beginning of September.  59% said they approve of her job performance, including a large share of the independent and Black voters. 38% of the voters disapproved. Prior to the pandemic, Whitmer had a 43% approval rating.
---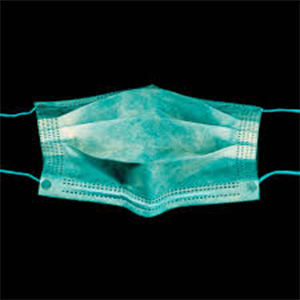 Michigan Gov. Gretchen Whitmer signed an executive order clarifying a previous order she issued that required student-athletes participating in organized sports to wear face coverings while competing. 
The new order specifies that a face covering must be worn at all times by athletes training for, practicing for, or competing in an organized sport when the athlete cannot maintain 6 feet of social distance, except for occasional and fleeting moments.  That includes football, soccer and volleyball players.  Exception will be for athletes who are swimming.
---
A new program for businesses to learn about COVID-19 safety guidelines is set to launch in Michigan.
Ambassadors will soon stop by businesses randomly to make sure the companies are doing everything needed to operate during the coronavirus pandemic.
Public establishments will be the focus, which includes restaurants, bars, gyms, gas stations, convenience stores, retail stores and bowling alleys.  No citations or penalties will be issued during their visit.
---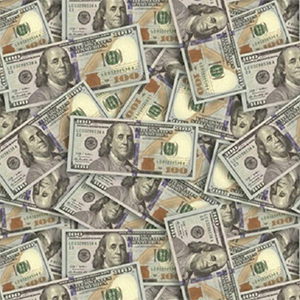 Unemployed Michiganders will see an additional $300 per week after Gov. Gretchen Whitmer signed Senate Bill 745, which appropriates $2.8 billion in supplemental funding from FEMA to assist unemployed residents.
The additional $300 per week in unemployment benefits will continue until the federal emergency disaster relief funding has been exhausted.  Eligible claimants do not have to take any action to receive the additional benefit amount provided by the program.
It is unknown how many weeks may be covered by existing funds.
---
Joe Biden will visit Macomb County Wednesday as the Democratic presidential candidate looks to undercut President Donald Trump in a county that helped lift the Republican to victory four years ago.
The former vice president will deliver remarks in Warren at 1:15 p.m. on his plan to ensure the future is made in America by all of America's workers
Meanwhile, President Donald Trump will deliver remarks from an airport hangar on Thursday in Freeland, which is near Saginaw.
Governor Whitmer has said she is concerned attendees at President Trump's rally will not wear a face coverings, leading to a spike in coronavirus cases.
---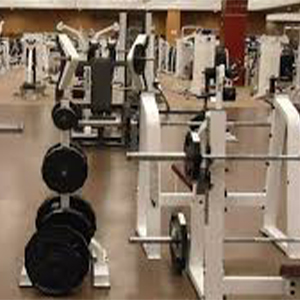 After several months of official closures, gyms in Michigan will reopen their doors to patrons Wednesday after being given the green light the governor to allow customers back into their facilities.
Among industries that pushed hard to reopen, gyms and fitness centers were among businesses that had to wait longest amid pandemic-related closures in Michigan.   Many safety protocols must be in place, including six feet distance between workout stations, occupancy limited to 25% capacity and all patrons must wear a mask.
---
The University of Michigan Graduate Employee Organization will go on strike Tuesday as classes begin on campus, citing concerns over COVID-19 safety and policing on campus.
The union represents more than 1,000 graduate student instructors and graduate student assistants. The employees teach classes and do other work for the university.
The strike is called for four days and could be extended.
University officials say the state of Michigan prohibits public employees from striking and the University is preparing to continue operations, including classes, in the event of a strike.
---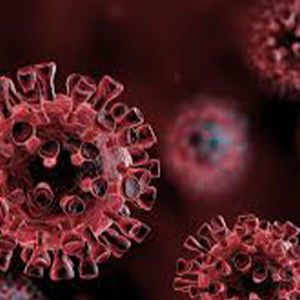 61 new outbreaks of the Coronavirus were reported by state health officials Monday.  Three outbreaks occurred at schools, seven at colleges and 15 at long-term care facilities.
Coronavirus outbreaks are defined by the state as two or more cases with a link by place and time, suggesting a shared exposure outside of a household.
State officials say the lack of the ability to conduct effective tracing contact may result in underreporting of outbreaks.
---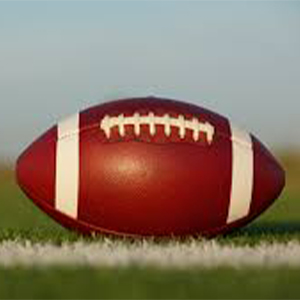 Big Ten members University of Michigan and Michigan State University could be excluded from the next football season, according to a tweet, posted by U.S. President Donald Trump.
"Big Ten Football is looking really good, but may lose Michigan, Illinois and Maryland because of those Governors' ridiculous lack of interest or political support," Trump tweeted.
The tweet comes a few days after the president said he spoke with Big Ten commissioner Kevin Warren about reinstating the fall season amid the coronavirus pandemic.
Since the fall football season was postponed, some parents of football players have been protesting against the decision.
---
It's a day business owners have been waiting for.
After months of being ordered closed due to the pandemic, Governor Whitmer has given the green light for gyms, pools, ice rinks and bowling alleys to reopen.  But it won't be business as usual.  The businesses must follow strict protocols, including limiting capacity.  Bowling Alleys and ice rinks may only open for organized sports.
---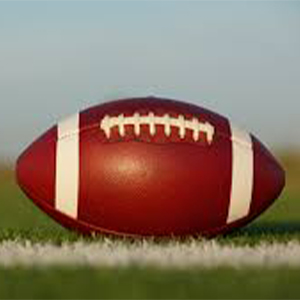 High school sports are officially back in Michigan, even football.
The Michigan High School Athletic Association received clearance from Governor Whitmer allowing for sports to move forward, including football.
Facial coverings are required for all sports except for swimming and diving. Spectator limits of two per participant will be enforced for outdoor and indoor events.
With the reinstatement of the fall football season, teams can begin practicing Sept. 8, and then in full pads starting Sept. 10. The six-week regular season will begin Sept. 18.
---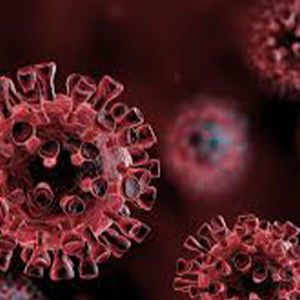 Gov. Gretchen Whitmer has extended Michigan's state of emergency declaration to Oct. 1ST.  The previous order was set to expire Friday. Whitmer said in a statement that with the number of coronavirus cases growing, the virus remains a real threat to Michigan residents. In early August, every region in Michigan saw an uptick in new cases which recently put Michigan past the 100,000 COVID-19 cases mark.  The state's percent positivity remains below the national average: in Michigan, 3.3 percent of all COVID-19 tests administered were positive, whereas nationally it was 6.1 percent.
The state of emergency declaration allows state governors to make executive orders that affected the entire state. 
---
Gov. Gretchen Whitmer had no good news to announce Wednesday for owners of gyms, theaters, bowling alleys and ice hockey rinks who are anxious to reopen amid the coronavirus pandemic.  The Governor said she will have more to say on the topic very soon.  Whitmer also indicated she may be making an announcement regarding sports as well.
---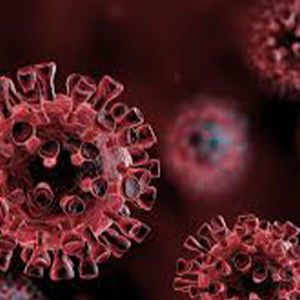 Students from several Michigan colleges have come together to launch a statewide coalition that demands a safe reopening for college campuses.
The "Not MI Campus Statewide Coalition" consists of students from Albion College, Central Michigan University, Michigan State University, Oakland University and all three University of Michigan campuses.
The group has petitions circulating on each campus with a variety of demands, including online learning options, guaranteed protections for employees and safe housing for students.
---
A federal appeals court ruled Wednesday in favor of the state order mandating coronavirus testing for all farmworkers in Michigan. The court's decision was cheered by Gov. Gretchen Whitmer and immigrant advocates who say the order protects farmworkers, most of whom are Latino immigrants.
The Michigan Farm Bureau, a group that represents farm owners and supported the lawsuit against the state order claims the state order is causing hardship for farms and immigrant farmworkers because the workers don't want to be tested.
---
New studies confirm that multiple types of steroids improve survival for severely ill COVID-19.
Steroid drugs are inexpensive, widely available and have been used for decades. They reduce inflammation, which sometimes develops in coronavirus patients as the immune system overreacts to fight the infection.  In one study, deaths were cut by up to 35%, however the treatment did not help less sick patients.
---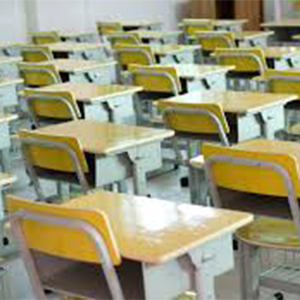 Michigan families will know if there are COVID-19 outbreaks at their K-12 schools beginning Sept. 14.
The information will be updated once a week on the state's coronavirus information page and will include the name of the school, location and the number of confirmed cases.
However, right now, outbreaks on colleges are not going to be included.
The state considers a COVID-19 "outbreak" as two or more cases "with a link by place and time indicating a shared exposure outside of a household.
---
Driving schools have been approved to conduct virtual Segment 1 and 2 class sessions beginning in September for the duration of the coronavirus pandemic.  Virtual classes, which must be taught in conjunction with behind-the-wheel lessons, will be restricted to up to 20 students with one instructor.  There has been a backlog of students waiting to get their driver's license due to the pandemic.
---
General Motors and Ford Motor Co. are exiting the ventilator business, turning their focus back to the car business.
Both automakers have fulfilled the terms of the contracts they had with the federal government to make the life-saving machines.
Ford made 50,000 ventilators, while GM made 30,000.
GM is still making face masks. The company said it will donate 2 million face masks to Michigan public schools as part of the State of Michigan's MI Mask Aid partnership.
---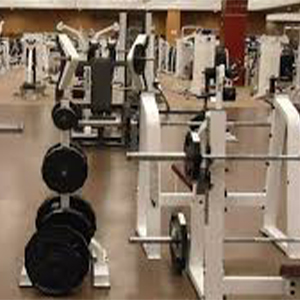 Fitness centers, theaters, bowling alleys, ice rinks and related facilities — ordered closed for more than five months during the coronavirus pandemic — are expected to get the OK this week from Gov. Gretchen Whitmer to reopen after the Labor Day holiday.
The businesses and facilities would be subject to social distancing and sanitation safety protocols and new requirements intended to facilitate contact tracing in the event of an infection.
It's still unknown if the Governor plans to address other venues, such as convention centers, concert venues and minor league baseball parks.
---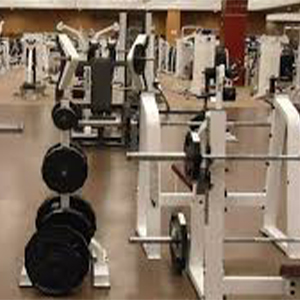 Fitness centers, theaters, bowling alleys, ice rinks and related facilities — ordered closed for more than five months during the coronavirus pandemic — are expected to get the OK this week from Gov. Gretchen Whitmer to reopen after the Labor Day holiday.
The businesses and facilities would be subject to social distancing and sanitation safety protocols and new requirements intended to facilitate contact tracing in the event of an infection.
It's still unknown if the Governor plans to address other venues, such as convention centers, concert venues and minor league baseball parks.
---
A task force appointed by Michigan Gov. Gretchen Whitmer is recommending changes to the state's policies for nursing homes during the COVID-19 pandemic.
Included in the recommendations, limiting sending COVID-19 positive individuals to nursing homes that don't have a history of caring for residents with the virus and creating "Care and Recovery Centers".  About 32% of Michigan's COVID-19 deaths have been nursing home residents.
---
The U.S. Department of Agriculture announced Monday that it was reversing course and would extend the flexible free school meals program helping to keep millions of kids fed amid the pandemic.  Some of the options granted to meal providers over the summer, including flexibility to allow parents to collect free meals at any school, even without the children present, had been set to expire at the start of September.
It's estimated some 800,000 children in Michigan "get their only meals at school."
---
Beaumont Hospital, Farmington Hills, is loosening its restrictions on visitors, implemented Aug. 13 because of an increase in COVID-19 cases.   Since that time, the hospital has seen a reduction in the number of new cases among family members, staff and patients, Beaumont said in a release.   Effective Monday, Aug. 31, the Farmington Hills campus has changed the visitation policy back to the one in effect at other Beaumont Health sites.
---
In person classes resume today at the University of Michigan, with new safety precautions.
Any person entering campus buildings will be required to do a self-check for COVID-19 symptoms and answer a brief set of questions thru an app.
For students who test positive or have to be quarantined, the university has set aside rooms to keep them isolated from others on the campus.
---
The 13th running of the McLaren Brooksie Way Half Marathon, 10k and 5k races is just around the corner and this year it comes with the twist.
This year's version of the race, which includes a half marathon, 10k, 5k and Lil' Brooksie Fun Run, will be virtual. Runners and walkers may complete their chosen race anytime and anywhere within two weeks of Sept. 27 when the race was to begin at the Meadow Brook Amphitheatre.  Race participants will receive finisher medals, runner bibs and race shirts, which will be available race week or will be mailed after the race.
The Brooksie Way was created by longtime Oakland County Executive L. Brooks Patterson in memory of his son Brooks Stuart Patterson, who died in 2007 after a snowmobiling accident
---
Oakland County is stepping up with $500,000 in matching grants for musicians performing in drive-in concerts in Royal Oak and virtual shows online during Labor Day weekend.  Nearly all work for the 500 individual professional musicians, among others, has been canceled since the start of the COVID-19 pandemic.
The annual Arts, Beats and Eats festival in Royal Oak was canceled this Labor Day weekend because of the pandemic and replaced with a smaller "The Beats Go On" event of drive-in and virtual musical performances.
---
Michigan's largest teachers union is demanding more transparency from districts about COVID-19 cases, amid confusion and frustration about state health laws that err on the side of privacy even amid a pandemic.
Last week, Michigan acknowledged at least 14 COVID-19 outbreaks at state schools and universities, but state and local state health officials and Gov. Gretchen Whitmer have resisted calls to release details.
The Michigan Education Association, which represents about 120,000 educators in Michigan is pushing for transparency, saying safety trumps privacy.
---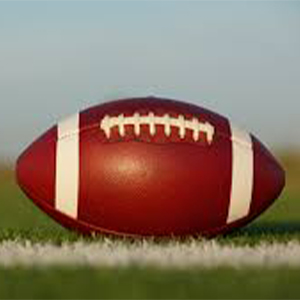 Those calling for high school sports competitions to resume this fall in Michigan will gather at the State Capitol on Friday for a rally.
#LetThemPlay, a high school athletic support organization, plans to address the "importance of high school sports to the youth of our community."
The Michigan High School Athletic Association announced this month that the fall football season will move to spring, due to the sport's higher risk for spreading COVID-19.  The rally will be held at the Capitol from 4 to 7 p.m.
---
Oakland County announced that it will expand its free drive-thru COVID-19 testing to include kids ages 4-17 beginning Aug. 31. The children must have symptoms to qualify, and must be residents of Oakland County or attend school in the county. Parents can begin scheduling testing appointments for their children beginning Thursday through the Oakland County Health Division's Nurse on Call hotline at 800-848-5533.  No doctor's note or prescription is needed.
---
Nearly 100,000 cases of the new coronavirus have been reported in Michigan as of Thursday morning, according to the most recent data provided by state health officials.  Michigan added 758 new coronavirus cases on Thursday, bringing the statewide virus case total to 99,958. The state also reported 16 more deaths being attributed to the coronavirus, increasing the death toll in Michigan to 6,440.
---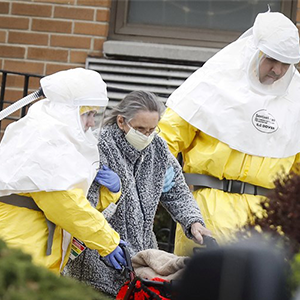 The U.S. Department of Justice wants Michigan Gov. Gretchen Whitmer and three other states governed by Democrats to turn over data related to nursing homes and COVID-19 deaths.
The governor agreed to provide the data, but blasted the request, labeling it a politics.
Nursing homes and other long-term care facilities in Michigan have been hit hard by COVID-19.  Over 8,100 residents have been infected, and 2,000 have died.
---
Time is running out if there is going to be boys soccer, volleyball and girls swimming this fall in Michigan.
The Michigan High School Athletic Association needs approval from Governor Whitmer to allow the sports to proceed. The three sports are permitted in the Upper Peninsula and northern lower Michigan, however, the rest of the state continues to play the waiting game.
The MHSAA already has postponed the football season to the spring.
---
Oakland County will launch a $28 million grant program on Thursday to support schools countywide in preparing for safe reopening amid the COVID-19 pandemic.   The Oakland Together Schools COVID-19 Support Program will support public and charter schools' plans for a safe reopening. This will bring the county's total support for schools to $30 million.
To date, Oakland County has created nine grant programs using federal CARES Act dollars to help small businesses, low-income residents, local governments, manufacturers making PPE, veterans, and renters.
---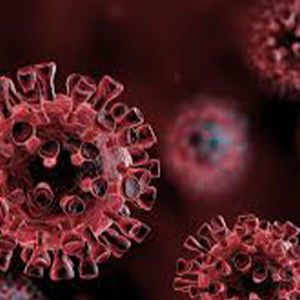 A business-backed group has launched a public awareness campaign to educate young people in Michigan about the seriousness of COVID-19. The multimillion-dollar campaign, which is being financially supported by the DTE Energy Foundation and other companies, will include a website — www.Rona4Real.com, billboards, advertisements and merchandise. The efforts focused on a sunglasses-wearing animated character named "Rona," which is the nickname some people have given the coronavirus.
---
Gov. Gretchen Whitmer had no announcements Tuesday on when gyms, theaters, bowling alleys and other Michigan businesses that have been closed about six months because of the coronavirus will be allowed to reopen, and said she is "not going to be bullied" into announcing such changes before it is safe to do so.  Whitmer said she will continue to make decisions based on facts and data.
Michigan is one of only a handful of states that have not allowed those sectors to open in any capacity.
---
More than 200 professors from colleges across the state have signed an open letter to Gov. Gretchen Whitmer asking her to order Michigan colleges and universities to teach most classes online only.
The letter acknowledges that some courses, such as labs, can't transition online as easily. In those cases, the letter asks Whitmer to order COVID-19 testing requirements, contact tracing and quarantining.  Outbreaks have been reported at colleges as students return to campus.
---
The Detroit Symphony Orchestra will take the Orchestra Hall stage Sept. 10 for a program of classical music — first in a series of Thursday and Friday night performances to be streamed live through year's end.
For now, there will be no audiences present, though the DSO says limited tickets may become available at some point, pending Michigan health guidelines.
---
The state introduced its new online outbreak tracker. The data set, which is expected to be updated weekly, provides a closer look at which areas have most recently seen COVID-19 outbreaks. The information lists the outbreaks by region, but does not offer specific locations.
An outbreak is generally defined as an instance in which two or more cases are linked by a place and time, indicating a shared exposure outside of a household.
---
Republican National Committee Chairwoman Ronna Romney McDaniel, who lives in Michigan and is a former state party chair, helped kick off the first night of the GOP's convention with remarks Monday night.
McDaniel was the only person from Michigan to take the stage, but Michigan, Republican U.S. Senate candidate John James was featured in a pre-recorded video.
Republicans say the convention will focus on hopeful themes of positivity. Trump won Michigan by only 10,704 votes in 2016.
---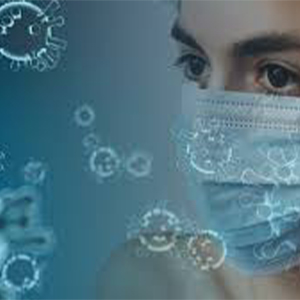 Isabella County, home to Central Michigan University, has declared a health emergency as COVID-19 cases continue to grow after large parties by students.
County data shows that in the third week of August there was a 350% increase in the number of COVID-19.  92% of reported cases were among those aged 18 to 24,
The order means the size of allowable outdoor social gatherings will shrink from 100  to 25, while indoor gatherings are limited to 10 or fewer people. At any gathering, social distancing must remain in place and face masks must be worn.
---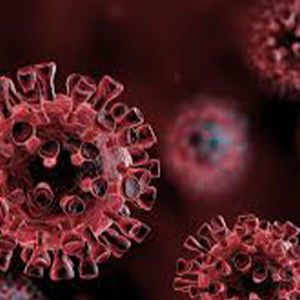 With concerns about the potential for another surge in COVID-19 cases as college students return, Ann Arbor City Council took action Monday night to enact an emergency ordinance  to make clear the city's rules and expectations regarding face masks and restrictions on social gatherings amid the pandemic.The ordinance requires anyone who is less than six feet from another person who is not a family member or of the same household to wear a face covering at any indoor public place and any outdoor place. Violations of the requirements are considered a public nuisance.  Violation of the city ordinance is a civil infraction with a penalty fine up to $250.
In Ypsilanti, Eastern Michigan University announced it would postpone move-in by three weeks and start classes online only
---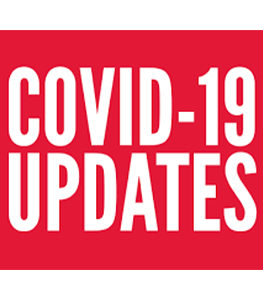 Michigan reported 868 new confirmed coronavirus cases and four new deaths Monday, Aug. 24, logging the second-highest number of cases in the past seven days.  This new number brings the total number of August cases to 15,173, with an average of 582 cases per day over the week.  Since the onset of the COVID-19 pandemic, Michigan has recorded 97,660 cases and 6,397 deaths.   Governor Whitmer is scheduled to give an update on the state's response and efforts to combat the virus at a press conference Tuesday afternoon at 1:30 p.m.
---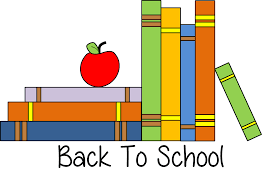 As the school year approaches, some parents are turning to so-called "learning pods" to help with their child's education.
The pods typically are made of three to seven children, often in the same neighborhood, as a way to help working parents secure reliable childcare.  It also gives kids a break from computer screens and the ability to interact with peers.
There is concern though that learning pods could be widening the opportunity gap because some parents can't afford to hire tutors or a nanny to oversee the group.
---
38 students tested positive for COVID-19 at the end of the first week of classes at Central Michigan University.  University officials issued a warning to students to stop throwing large parties or the college could be forced to switch to remote learning. Following the surge in cases, students were warned they could face fines or even suspension from school if they attend large parties.
---
The 2020 Michigan State Fair will not be held at the Suburban Collection Showplace in Novi, but instead will be offered in a virtual format.  The fair will be held Sept. 3-7 as a free online event. It will include hourly social media posts of interactive contests, activities, live demonstrations, performances, historical and educational features, and more.
---
14 coronavirus outbreaks have been reported at schools this month in southern and eastern Michigan.
The Michigan Department of Health and Human Services has been gathering case counts in schools including K-12 sites and universities, however the department is not publicly disclosing the schools involved.
Health departments will work closely with schools to make sure anyone who is at risk of exposure is notified and the proper procedures are in place and parents whose children are at risk are notified.
---
The Michigan Renaissance Festival of Holly is canceled for 2020 due to the coronavirus pandemic. The annual fall festival recreates a fictional English village of the 16th century.  Jim Peterson, owner of the festival made the announcement, Wednesday, on the Michigan Renaissance Festival website.  Organizers plan to hold the event in 2021 and will honor all 2020 tickets.  The 2021 event is scheduled for Aug. 21 through Oct. 3 on weekends, Labor Day, and Oct. 1.
---
Michigan hospitals will keep using convalescent plasma to treat certain COVID-19 patients — they'll just have to keep jumping through certain hoops to do it. That's after the U.S. Food and Drug Administration reportedly delayed authorizing the experimental treatment for "emergency use."
That authorization — if it is eventually granted — would essentially allow doctors to use the treatment in COVID-19 patients more widely, without having to meet certain requirements, like enrolling them in one of several ongoing clinical trials.
Many doctors and researchers are hopeful about the treatment, which has been used for more than 100 years to treat a host of illnesses, in part because it's seen as relatively low risk.
---
Michigan recorded 19 additional deaths and 419 cases from the novel coronavirus Thursday.
The deaths include 11 that were identified during a delayed records review, the state said.
The state's overall case tally reached 94,697 and the death count hit 6,368, according to the Michigan Department of Health and Human Services.
In the past seven days, the state added 95 deaths and 3,740 cases due to the virus.
---
Gov. Gretchen Whitmer is working with the Department of Health and Human Services to reevaluate policies that have kept some Michigan businesses closed nearly five months after she initially ordered a stay-home mandate.
Among the businesses still closed in the lower regions of Michigan are bowling alleys, fitness centers and movie theaters.
An announcement on her decision could come as soon as next week.
---
A group of Michigan public health experts have advised the state Court of Appeals to uphold Gov. Gretchen Whitmer's unilateral powers to combat COVID-19 and says the "health emergency" presented by the virus will continue until there's a vaccine.
The group of doctors and epidemiologists filed a brief in June in the ongoing legal fight between the GOP-controlled Michigan Legislature and Whitmer June over whether her actions violated the separation of powers in government.
The Michigan Supreme Court has ordered the Court of Appeals to rule by Friday.
---
Michigan schools with the most need are now eligible for $60 million in additional federal coronavirus relief funds, Gov. Gretchen Whitmer announced Wednesday.
An additional $5 million will be available for other education entities, including universities, in the ongoing battle to educate students while keeping them safe from the coronavirus.
The aid must be used to further the education and well-being of students and staff, and schools and districts that need the money the most will be prioritized.
The funds come from the federal CARES Act and are allocated through the Governor's Education Emergency Relief fund.
---
Outdoor gatherings in Ann Arbor and Ypsilanti have been restricted to 25 people as both communities prepare to welcome students back to local college campuses during the novel coronavirus pandemic.
The Washtenaw County Health Department issued the order, which is more strict than the number of people allowed to gather outside through a statewide executive order. Indoor gatherings remain limited at 10 or fewer people not of the same household,
The order goes into effect at 5 p.m. on Thursday, Aug. 20 and remains in effect indefinitely.
Violators of the order could be fined up to $200 and face a misdemeanor with up to six months in prison
---
Michigan is asking the federal government to provide jobless residents with $300 a week in extra unemployment benefits to replace the $600 per week pandemic bonus that expired in late July.
Unable to reach an agreement with Congress on another federal relief package, President Trump signed an executive order to make extra unemployment funding available through the Federal Disaster Relief Fund.
If approved by FEMA, it's not clear how long it would take the Michigan Unemployment Agency to make the benefit available to residents.
---
Michigan State University is switching its fall class schedule to remote learning and has asked students who planned to live in dorms to stay home.
In a public letter to the MSU community, MSU's President said the current status of the coronavirus pandemic, including recent outbreaks at other universities, caused the change in plans.
MSU originally had planned for a hybrid learning model of in person and online classes in the fall.
---
Some University of Michigan faculty and staff members protested in person learning, saying its not safe to have students living together, especially crammed into student apartments across Ann Arbor. They worry about parties and students bringing in COVID-19  from across the country.
The university says about 70% of its classes will be offered with some sort of remote option when classes start Aug 31st.
---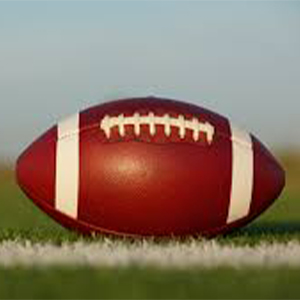 Parents of University of Michigan players have written a letter to Big Ten's commissioner and the University president with a list of demands — including that college football be played this fall.
The group of parents has joined a letter-writing campaign with parents from other Big Ten schools.
Ohio State quarterback Justin Fields released a petition asking the Big Ten to reverse its decision. It garnered over 200,000 signatures on the first day.
---
The Democratic National Convention kicked off on Monday night.  The COVID-19 pandemic changed convention protocol. Despite that, Michigan Gov. Gretchen Whitmer was one of the first speakers network television picked up.  Whitmer had about 5 minutes of speaking time in which she mostly focused on the coronavirus crisis.  It wasn't her speech at the podium that sent social media a buzz.  Prior to her national televised speech, the Governor was caught in a "hot mic" moment saying "It's not just shark week, but shark week (expletive)".
---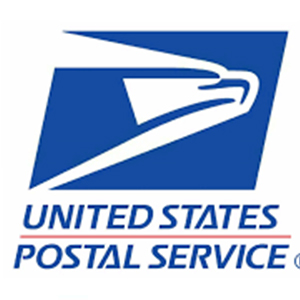 Michigan Gov. Gretchen Whitmer's administration is exploring ways to sue the federal government over United States Postal Service delays that some say could impact the November election.
Whitmer's administration is in discussion with other states about a multi-state lawsuit to "ensure that the U.S. Postal Service is aggressive in its efforts to ensure that absentee ballots are delivered to local clerks offices in time to be counted."
Democrats accuse the Trump administration of slowing mail to give the Republican president an advantage in the November election, claims the President denies.
---
Students are beginning to arrive at university campuses throughout Michigan for the fall term. So too are their college parties and dorm life that could spread Covid-19.
Central Michigan University in Mount Pleasant just celebrated its welcome weekend.  A picture posted in the school newspaper shows at least one large gathering without masks and with little social distancing.
University officials across the state have put measures in place to try and safely return students to campus.
---
Michigan added 465 new cases of coronavirus and one death on Monday.
This brings the state's total COVID-19 cases to 93,185 and deaths to 6,325.
The Michigan Department of Health and Human Services also reported 9,539 probable cases of the virus and 268 probable deaths.
The lower daily count of the virus is in stark contrast to the previous week's daily tallies, when the number of cases trended upward to an average of 700.
The state attributed the high number of daily cases to larger than usual test returns
---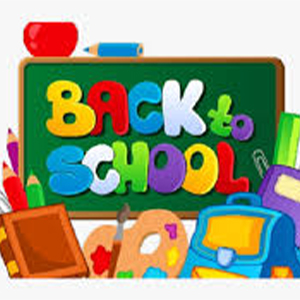 State lawmakers announced a new deal regarding the upcoming school year to help get students safely back to class under the Return to Learn plan.
In-person learning will not be required.  The bills passed Saturday in the state Senate, with the House planning to vote on Monday.
The agreement gives each district local control while getting financial help and while encouraging oversight with benchmark assessments.
---
The Democratic National Convention kicks off Monday, although it will be much different to years past.  The ongoing threat of the coronavirus forced the DNC to transition to a virtual national convention. Starting this week, Michigan's 147 delegates will participate in virtual meetings with Democrats from across the country, discussing party positions and building momentum to use as fall campaigns ramp up.
Michigan Gov. Gretchen Whitmer and autoworker Gerald Lang, who works at GM's Orion Assembly plant as a team leader and is also vice president of UAW Local 5960, are scheduled to speak at the convention.
---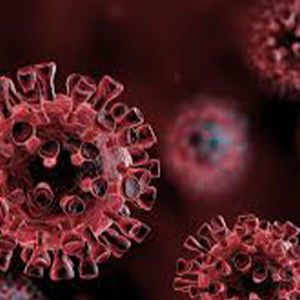 Michigan reported 565 new confirmed cases of coronavirus and six new deaths attributed to COVID-19 Sunday, Aug. 16, 2020.  This comes after a three-day period that saw an average of 961 cases per day.   The state now has a total of 92,720 confirmed cases and 6,324 deaths.  Michigan has now performed nearly 2.59 million total coronavirus tests.
---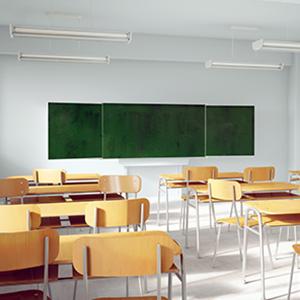 Democratic Gov. Gretchen Whitmer and the Republican-led Legislature are negotiating a plan that would allow Michigan school districts to choose to offer in-person, remote or hybrid instruction this fall.
Whitmer and GOP leaders are still ironing out details that could be announced as soon as Friday, but multiple sources familiar with the talks tell Bridge the package is expected to eliminate a House-approved requirement that districts at least offer in-person classes to K-5 students.
With restart dates fast approaching, Whitmer and GOP leaders are working to finalize the legislation ahead of a rare Saturday session scheduled in the state Senate. If approved there, the House would likely vote on the plan in a rare Monday session
---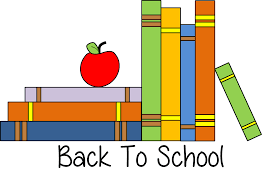 As hundreds of thousands of Michigan schoolchildren gear up for "all virtual" classes amid the coronavirus pandemic, an audit found the state can't guarantee their effectiveness.
The report from the Michigan Office of the Inspector General sharply criticized the state's handling of existing online courses, saying education officials don't have enough information on student performance and attendance of virtual classes.
Without changes, auditors said there is a "potential negative impact that the absence of a well-developed evaluation strategy could have on advancing the achievement of virtual learners in traditional public schools."
---
Weeks after the U.S. Food and Drug Administration revoked emergency use authorization of hydroxychloroquine to treat COVID-19, saying the drug doesn't help coronavirus patients and has potentially dangerous side effects, Henry Ford Health System filed for permission to continue using it.
The request came after Henry Ford published a study in the International Journal of Infectious Diseases that suggested hydroxychloroquine slashed the COVID-19 death rate in half. The peer-reviewed observational study contradicted other published reports that showed the drug doesn't help coronavirus patients and could cause heart rhythm problems in some people.
The FDA denied Henry Ford's request this week.
---
Michigan recorded 16 deaths and 1,121 cases from the novel coronavirus Thursday,
the highest-single day case total since May.
The Thursday deaths include nine that were identified later during a records review, according to the state.
The state's overall case tally reached 90,392 and the death count hit 6,289, according to the Michigan Department of Health and Human Services.
The pandemic had its largest recorded case spike on May 12, when the state recorded 1,600 new cases.
---
Michigan is sending postcards to more than 4 million registered voters, encouraging them to apply to vote absentee in the November election. The state also plans to spend millions in order to reimburse local cities that offer pre-paid return envelopes for absentee ballots.
The moves are the latest by Michigan Secretary of State Jocelyn Benson to advocate for casting a ballot before Election Day, an initiative aimed at increasing voter participation while preventing the spread of the coronavirus. More than 1.6 million voters used absentee ballots for the August primary, more than any other election in state history.
---
A popular Michigan cider mill will not open this fall because of the pandemic.
Plymouth Orchards & Cider Mill won't open "because the Covid-19 pandemic has presented too many public health obstacles for us to operate safely," according to a posting on its Facebook page.
"We believe that opening this year would be risky for our cider mill team, and our cider mill guests."
The mill said it made the decision with "a heavy heart" and that it is the first time the mill will have closed its doors in the more than 35 years since it has been open.
On Wednesday, Michigan recorded nine deaths and 517 cases from the novel coronavirus. The state's overall tally reached 89,271 and the death count hit 6,273, according to the Michigan Department of Health and Human Services.
---
Beaumont Health announced it will no longer allow visitors to its Farmington Hills hospital because of a rise in novel coronavirus cases at that campus.
"Over the past few days, we have had multiple staff, patients and visitors test positive for COVID-19. That's why, out of an abundance of caution, we are temporarily restricting visitors at our Farmington Hills campus," said Mark Geary, a spokesman for Beaumont Health.
Starting at 8 a.m. Thursday, no visitors will be allowed in the rooms of patients who have COVID-19 or those who are awaiting test results except at end of life or other extreme circumstances.
---
Michigan's ten-cent deposit law on beer, pop and other bottles and cans, enacted in 1976, has been wildly successful in getting those receptacles recycled, but those involved in making, distributing and collecting those bottles and cans say the law needs revamping.
Organizations, including the Michigan Beer & Wine Wholesalers Association, want a greater portion of the revenues from unredeemed bottle and can deposits to go to recycling programs, beverage distributors and police to help stop deposit fraud. But the Department of Environment, Great Lakes and Energy (EGLE) officials say doing so would take already insufficient funding away from programs to clean up contaminated sites statewide.
Total refunds in Michigan have ranged from $346 million to $425 million per year since 2000, according to the Michigan Department of Treasury.
More than $80 million in bottles and cans accumulated unreturned in people's closets and garages during the COVID stoppage, and some of those returnables were likely discarded in trash as people ran out of room, industry representatives said.
---
In the wake of the Big Ten announcement that the upcoming fall sports season has been postponed, attention is turning to high school sports.
Michigan High School Athletic Association media and content coordinator Geoff Kimmerly said moves at the college level doesn't mean high schools will follow suit.
"We are paying attention at what's happening at the college level, but we don't feel pressured by what's happening at the college level. Our game in terms of who we play and how close those schools are and how close the majority of opponents are is really a lot different from what happens at the college level."
The MHSAA is expected to have a decision about the 2020 fall season for moderate-to-high risk sports, including football, boys soccer and volleyball by Aug. 20.
High school football season is scheduled to kick off Aug. 27-29.
---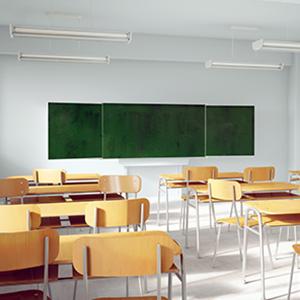 Michigan lawmakers are working with Gov. Gretchen Whitmer on a new bipartisan legislative package that would provide the framework for how schools can safely educate students this fall.
The plan is tentatively set for a vote Saturday during a rare weekend session of the state Senate, with expectations for the House to adopt the same proposal on Monday.
The compromise efforts come as Michigan educators and families seek clarity and many districts scramble to find the safest way to welcome back students during a pandemic at thousands of schools that are supposed to start in several weeks.
---
Employees at 17 nursing homes across metro Detroit will go on strike Aug. 17 over what they say are unfair working conditions during the COVID-19 pandemic.
About 1,600 workers are demanding their employers address staffing shortages, provide adequate personal protective equipment and pay workers a living wage, according to the Service Employees International Union Healthcare Michigan.
As of Aug. 9,   Michigan has reported 3,801  cases of coronavirus — and 21 deaths — among nursing home employees, according to the state's Department of Health and Human Services.  Among nursing home residents, there have been 7,708 cases of coronavirus and 2,022 deaths.
---
Michigan reported 796 new confirmed cases of coronavirus Tuesday, Aug. 11, with 7 COVID-19 deaths reported.
This is the highest single-day increase in all of August so far, and the biggest number of new cases since Wednesday, July 9, which saw 996 confirmed cases. The State has performed 2.4 million total tests.
According to Michigan's coronavirus-tracking site, the state's current totals are now at 88,756 confirmed cases, with 6,264 deaths.
According to Johns Hopkins University, Michigan remains 18th in the U.S. for coronavirus cases.
---
Gun sales are up around the country. Gun retailers saw a 95% increase in firearm sales and a 139% increase in ammunition sales in the first six months of this year compared with the same period in 2019, according to National Shooting Sports Foundation.
The survey of the foundation's members also found that between mid-March and May, women accounted for over 40% of their customers.
Those working in the gun industry say the economic fallout from the coronavirus pandemic is spurring increased interest in gun ownership. Some firearm owners believe the upcoming presidential election and the need to assert gun rights contribute, too.
---
The Bowling Centers Association of Michigan is taking a strike at Governor Gretchen Whitmer.
Members say their industry is suffering a huge loss after ordered closed in March.
"If we can't open on September one or sometime very shortly thereafter, it's going to be very difficult for a lot of our industry members to stay afloat," said Michael Shearer, President of the Bowling Centers of Michigan.  BCAM represents 165 bowling alleys across the state.
---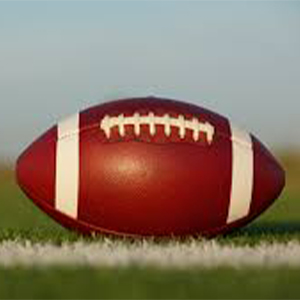 The Big Ten is expected to make another decision on its college football season today, but the impact of it could vary widely, as league presidents are considering pushing back the start of the season to Sept. 26 or postponing it to the spring, a conference source told ESPN.
The presidents are expected to meet today and although they are still considering becoming the first Power 5 conference to postpone fall sports, the majority of their athletic directors aren't ready to "pull the plug".
While the most likely options seem to be pushing back the start of the season or postponing until the spring, it's certainly possible they wind up somewhere in between.
---
Gov. Gretchen Whitmer vetoed legislation that would have shielded healthcare providers from lawsuits for care provided during a state of emergency claiming the bill would unnecessarily endanger patients.
The legislation, Senate Bill 899, would have granted healthcare providers and facilities immunity from civil or criminal lawsuits for injury or death during a state of emergency unless they engaged in criminal misconduct or intentionally harmed a patient.
The bill would have also retroactively applied immunity to healthcare workers during the COVID-19 pandemic, which started March 10.
In her veto letter, Whitmer acknowledged her action to invoke liability protections for certain healthcare providers at one point in the COVID-19 pandemic as new cases were surging.
But she took issue with Senate Bill 899 automatically extending immunity to healthcare providers and facilities anytime a state of emergency is declared without consideration for whether such a measure was necessary.
---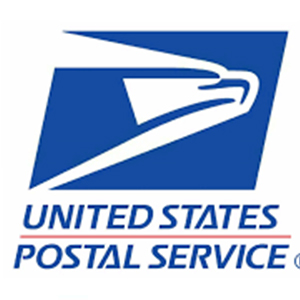 US Democratic Sen. Gary Peters of Michigan and postal workers are accusing Postmaster General Louis DeJoy of forcing workers to leave their work unfinished in order to slow down mail service.
Those delays come as the country grapples with the coronavirus pandemic and looks ahead to the presidential election.
Postmaster DeJoy is firing back, saying "Drama and delay does not get the mail delivered on time, nor does it pay our bills. Without timely legislative and regulatory reform, we will be forced to take aggressive measures to cut costs and bridge the divide,"
The USPS reported a net loss of $2.2 billion in the third quarter of the 2020 fiscal year ending June 30.
---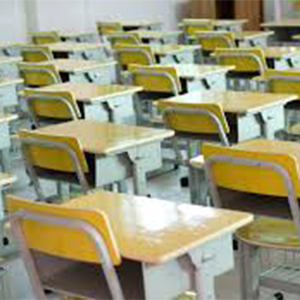 Michigan will not have a uniform, statewide K-12 reopening plan this school year for its 544 Michigan traditional school districts and nearly 300 public school academies.
The first day of school for 1.5 million children will look different in every district in Michigan, where hundreds of different reopening plans will soon be underway as educators resume teaching amid the COVID-19 pandemic.
Because districts have local control, each district is coming up with its own plan using guidance from the governor's executive order on reopening schools, with some districts opening classrooms to students as early as Aug. 26.
traditional school districts and nearly 300 public school academies.
As more districts announce their intentions this month — all districts must have a plan approved and in place by Aug. 17th.
---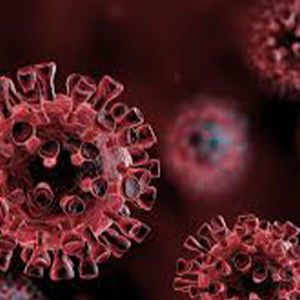 Despite being in the middle of a pandemic, It's been a summer of unofficial proms, grad parties, sleepovers, yard parties, gatherings at the lake and just hanging out with friends for area teens.
The problem is, health officials say, mask wearing and social distancing went out the window. Now, they are seeing the number of positive COVID-19 cases in younger people on the rise in Michigan as well as spots across the United States and the world.
Before June, children and teens mostly made up 1% to 3% of COVID-19 cases in Michigan. A month after the order lifted, July 1, that age group made up 3.9% of the cases. During the past two weeks, from July 21 to Aug. 7, the age group saw an increase in cases of almost 2 percentage points: 5.7% to 7.4%.
---
The state of Michigan reported 514 new cases of COVID-19 on Sunday with two additional deaths.
Sunday's update brings the state's total number of cases to 87,403 and total number of deaths to 6,249.
The total number of deaths were reduced by one by the Michigan Department of Health and Human Services. According to the site, three deaths that were previously reported were corrected by local health jurisdictions.
"These cases may have been recorded as deceased in error or jurisdictions may have received additional information indicating previously reported deaths were determined to not be COVID-19 associated," the department posted online.
---
Urgent cares, pharmacies and doctors' offices are urged to promptly report Oakland County residents COVID-19 test results to the Oakland County Health Division. The Coronavirus Aid, Relief and Economic Security (CARES) Act Section 18115 requires that molecular (PCR or Abbott ID NOW) and antigen test results must be reported within 24 hours of test completion through existing public health reporting methods.
"Swift reporting of test results detecting COVID-19 is essential to reducing the spread of the disease so that our region does not take a step back in the governor's reopening plan," Oakland County Executive David Coulter said. "We urge all our urgent cares, pharmacies and medical providers to follow these guidelines, so each positive case is immediately investigated, and contacts identified."
The CARES Act requires facilities or locations performing testing to report data for all diagnostic testing completed, for each individual tested, within 24 hours of results being known.
---
Governor Gretchen Whitmer has adjusted her mask-wearing executive order to require kids over four years of age to wear masks in all indoor public spaces and encouraging all kids over two years old to wear masks when indoors.
Additionally, in child-care settings such as camps, staff and children above twelve years old are required to wear masks in indoor places such as cabins.
Governor Whitmer said that these changes align with other guidelines for facial coverings in schools. These adjusted requirements go into effect on Monday, August 10. Facial coverings such as masks remain a recommendation in Northern Michigan and Upper Peninsula regions 6 and 8.
---
Michigan Attorney General Dana Nessel's office is cracking down on violations and non-compliance with COVID-19 guidelines and regulations for nursing homes and long-term care facilities.
With one-third of Michigan's COVID-19 deaths stemming from nursing home residents, Nessel said, in an article from the Detroit News, "my office is prepared to continue our role of enforcing the law as this virus lingers and as Michigan's most vulnerable populations remain at risk.
Michigan's Department of Licensing and Regulatory Affairs will forward violations and complaints to Attorney General Nessel's office for review and any necessary punishments as a result of violations of COVID-19 safety guidelines.
---
Despite being on the list of categories of businesses not permitted to be open under Governor Gretchen Whitmer's Executive Order 2020-110, multiple Powerhouse Gyms in metropolitan Detroit have remained open, including one location in West Bloomfield Township that has received multiple communications to cease operations, per the letter of the law.
West Bloomfield Township Supervisor Steve Kaplan, in an article from the West Bloomfield Beacon's Mark Vest, said that the Township's responses from the local Powerhouse Gym were "essentially, it's thank you for your input."
Oakland County spokesperson, Bill Mullen, says that the County is aware of the West Bloomfield and other locations that are open in violation of the law, and have notified these businesses (copying Michigan Attorney General Dana Nessel) and says that enforcement ultimately "rests with the State of Michigan."
---
An EPIC-MRA poll, conducted for Bridge Michigan of 600 "active and likely voters," approximately 30% of those polled said that would either "probably" or "definitely" not get vaccinated if a vaccine was developed and made available for free to the general public, with 66% stating that they "probably" or "definitely" would get the vaccine, among those who answered the same question.
Additionally, among those surveyed, just under 50% expressed concerns about the vaccine being rushed and "not sufficiently tested," with one person surveyed being quoted in the Bridge Michigan article saying, "as much as I wish the vaccine was the miracle we're all hoping for, it is being rushed."
Phase 3 vaccine trials have begun for multiple potential COVID-19 vaccines, including the Moderna mRNA-1273 Coronavirus Efficacy (COVE) vaccine study, which includes participation from Henry Ford Health System.
---
Michigan U.S. Senator Gary Peters, who also serves as the top-ranking democrat on the Senate Homeland Security and Governmental Affairs Committee, has opened an investigation into cuts to the U.S. Postal Services, as delays in processing and delivery of mail have continued to be issues across the nation.
On Thursday, Peters encouraged people to contact his office regarding issues in the delivery of mail and, as quoted in an article in the Detroit Free Press by Todd Spangler, said that he would be "working to get to the bottom of any changes that the new Postmaster General may be directing that undercut the Postal Service's tradition of effective service."
Many clerks, including Oakland County Clerk Lisa Brown, had recently encouraged voters to hand deliver their absentee ballots to their local clerks as the August primary election approached, concerned that those votes would not be counted if delivered beyond the poll closing deadline on election day.
About 2.5 million people voted by absentee ballots in Tuesday's primary election, and initial statistics show that about 10,000 ballots were rejected, although it is unclear at this time how many were rejected due to late arrival to their local clerks.
---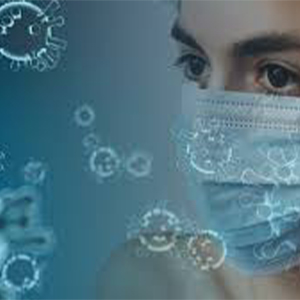 Oakland County health officials are ordering United Shore mortgage company in Pontiac to enforce social distancing and other measures to stop the spread of COVID-19 after more than 50 workers were confirmed to have the virus.
In an emergency order dated Tuesday, Health Officer Leigh-Anne Stafford told the mortgage company her division had received complaints that United Shore was violating a statewide executive order that requires masks to be worn over the mouth and nose when in an indoor space.
The company must develop a plan to manage and control distancing, ensure employees are wearing facial coverings, implement a daily screening process and sick policy, as well as encourage working from home.
Failure to comply is a misdemeanor punishable by up to than six months in jail or a fine of $200 a day, according to the order.
---
The number of confirmed cases of the coronavirus (COVID-19) in Michigan has risen to 84,707 as of Wednesday, including 6,221 deaths, state officials report.
Michigan officials reported 657 new confirmed cases and two additional deaths.
New cases have plateaued in the last two weeks, while deaths remain flat in Michigan. Testing has remained steady, with an average of more than 25,000 per day, with the positive rate between 3 and 4 percent. Hospitalizations have increased slightly, but remain considerably lower than in April.
---
Volunteers are singing up to help find a cure to COVID-19.  The first 20 patients received injections at Henry Ford Health System headquarters in Detroit as part of the Moderna mRNA-1273 Coronavirus Efficacy (COVE) vaccine study. Half received the vaccine. Half received a placebo.
The Moderna vaccine was developed in conjunction with the National Institutes of Health and the National Institute of Allergy and Infectious Diseases has now entered Phase 3 clinical trials in the race to develop a safe and effective vaccine for novel coronavirus.
Thousands of people have already volunteered for the Henry Ford study of the Moderna vaccine, but more volunteers are needed.  To sign up, go to: www.HenryFord.com/ModernaVaccine.
---
Michigan Secretary of State Jocelyn Benson estimates unofficial election results should be complete by mid-day Wednesday, celebrating what she called a successful election under unusual circumstances while calling for additional legislative reform.
Benson called the election process "a great success" overall and said elections officials are prepared for November in terms of hosting clean and safe polling locations during the COVID-19 pandemic and ensuring absentee ballots are properly counted.
But she reiterated her calls for the legislature to allow clerks to pre-process absentee ballots ahead of Election Day to help speed up the process, noting the state has "reached the limits of our system and of our infrastructure" when it comes to absentee voting.
More than 1.6 million absentee ballots had been returned, a state record, Benson said.
---
Gov. Gretchen Whitmer is leaning on licensing agencies and state departments to aid with enforcement of coronavirus restrictions.
In an executive directive issued Tuesday, Whitmer ordered the Michigan State Police to enforce COVID-19 executive orders like they would other violations of law and called on state departments to prioritize enforcement.
She also ordered licensing agencies to consider violations a "public health hazard" and consider license suspensions when identified.
State departments and agencies made aware of violations must also refer credible violations to the appropriate licensing agencies.
"Ensuring these executive orders are enforced across the state will protect Michigan families, small businesses, and the first responders on the front lines of this crisis," Whitmer said in a press release. "This fight is not over yet."
---
The Detroit Lions announced Tuesday that quarterback Matthew Stafford did not have COVID-19 after a false positive test last week.
But that didn't spare the family the fear of the disease, and in some cases, the isolation and ridicule from the public.
Stafford's wife, Kelly, posted a message on Instagram describing the last days as "somewhat of a nightmare."
"Even after we knew it was false positive, our school told us they were not allowed back," Stafford wrote. "I was approached in a grocery store and told I was 'endangering others,' my kids were harassed and kicked off a playground, I was told I needed to wait in my car when trying to pick up food, and people closest to us had to get tested just so they could go back to work."
"I blame the NFL for not holding themselves accountable. These are people's lives and livelihoods that are in those results in THEIR test sites," Kelly wrote. "Maybe we should be absolutely positive a person has COVID before releasing that info to the world."
---
Detroit's three casinos will start reopening Wednesday under new governor-mandated capacity restrictions, 4½ months after closing for the coronavirus pandemic.
MotorCity Casino Hotel is to open at 10 a.m. Wednesday, followed by Greektown Casino-Hotel at 2 p.m.  MGM Grand Detroit will open for invite-only VIP customers Wednesday and Thursday, and at 10 a.m. Friday for the general public.    Casino customers can expect to see a lot of changes and new rules since their last pre-pandemic visit.
The biggest difference: All three properties must now limit operations to 15% capacity, a regulation that gambling industry experts say is among the strictest COVID-19 rules in the country. By comparison, Hollywood Casino Toledo can operate at 50% capacity and some tribal casinos within Michigan say they are allowing 80% capacity.
---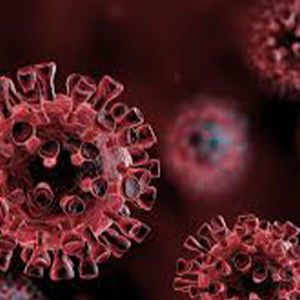 Michigan health officials issued a new emergency order requiring coronavirus testing for agriculture and food processing workers following at least 11 outbreaks at farms and food processing plants.  The MDHHS says it's identified 11 coronavirus outbreaks at farms and food processing plants.
Under the new order, employers must provide a one-time baseline testing of all workers, test new workers prior to any in-person work and test any workers with symptoms or those who have been exposed to COVID-19.
A testing plan must be submitted by employers and housing operators by Aug. 10. The baseline testing must be complete, followed by ongoing testing, by Aug. 24.
---
Henry Ford Health System defended a study that determined hydroxychloroquine was effective in lowering COVID-19 death rates but acknowledged the need for additional clinical trials.
The statement comes three days after the nation's top infectious disease expert called the July 2 study results "flawed."
The Detroit-based health system agreed that the best study of the drug, as argued by Dr. Anthony Fauci on Friday, was a "double-blind, randomized clinical trial."
Hospital officials emphasized the importance of "scientific debate" in advancing the knowledge of drugs, but noted the politicization of hydroxychloroquine is an large obstacle to the process.
---
University of Michigan students planning to return for the fall semester must commit themselves for 14 days of "enhanced social distance at home" before returning to the Ann Arbor campus to mitigate the spread of COVID-19.
Those living in the residence halls and apartments will also have to take and pass a COVID-19 test. The quarantine guidelines, released Monday, apply to all students and include things such as not going to work or social gatherings, and taking their temperature twice a day and monitoring for fever.
Fall classes at UM begin Aug. 31. That means students will have to stop working, if they have jobs, not later than Aug. 17 to comply with the enhanced social distancing guidelines.
---
Less than a month before classes are set to begin at Michigan State University, President Samuel Stanley is encouraging students to stay at home for fall semester if they can as COVID-19 cases continue to spread.
"If you can live safely and study successfully at home, we encourage you to consider that option for the fall semester," Stanley wrote in an email sent to students Monday. "The vast majority of first-year students this fall will have course schedules that are completely online. Living away from campus may be the best choice for you and your family, particularly if you have family members at higher health risk."
MSU undergraduate classes resume Sept. 2, though some graduate students, such as those in the law school, begin as soon as Aug. 17.
---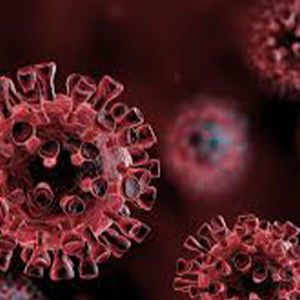 A Republican state senator who sponsored a bill to limit the emergency powers Gov. Gretchen Whitmer has used to address the pandemic has tested positive for COVID-19.
State Sen. Tom Barrett issued a statement Sunday that said he does not have "any significant symptoms," and "will be self-isolating according to medical guidelines."
Barrett has been a vocal critic of Whitmer's handling of the coronavirus pandemic and sponsored a bill to repeal the 1945 law Whitmer has used to maintain a state of emergency related to the coronavirus.
The 39 year old said his testing positive does not change how he feels about the way Whitmer has handled the pandemic and he is opposed to perpetuating a state of emergency that concentrates all political power under one person.
Barrett is the first Michigan Republican lawmaker to test positive for COVID-19.
---
The Berkley High School boys soccer team is suspending all team gatherings for 14 days after a member of its program tested positive for COVID-19. The Berkley athletic department confirmed the individual received notice of their positive test on Aug. 1.
Out of an abundance of caution, the Berkley boys and girls cross country and football programs are suspending team gatherings until further notice because of a possible cross exposure between teams. The football and cross country programs have not reported a positive test.
The coronavirus has caused issues for many programs across the state, especially within the Metro Detroit area, as numerous teams have had to suspend workouts at one point or another in recent months.
Currently, official practice for football is set to begin on Aug. 10. All other sports begin official practice on Aug. 12.
---
Michigan recorded no additional deaths from coronavirus but added 426 new cases of the disease COVID-19.
The state's overall case tally reached 82,782 and the death count hit 6,206, according to the Michigan Department of Health and Human Services.
The state added seven deaths on Saturday and eight deaths on Friday. Weekend case recording is typically delayed, state officials say.
The state health department has detected increases in cases related to travel in the northern areas of the state and reports of community spread there since early July.
Michigan is No. 14 among the states when ranked for COVID-19 cases and sixth for deaths linked the virus, according to tracking by Johns Hopkins University.
Of those infected, the statewide fatality rate has dropped from 9.5% in June to 7.5% in August.
Deaths and hospitalizations due to the virus remain relatively low statewide.
---
Clerks across Michigan are preparing for in-person voting Tuesday that will look drastically different while juggling a record high absentee ballot haul that Secretary of State Jocelyn Benson said could delay results by one to two days.
Nearly 2 million absentee ballots had been issued to Michigan primary voters through last Tuesday, and 903,000 had been returned to clerks. The initial number far exceeds that for August 2016,
Clerks have scrambled to recruit and train new volunteers after some backed out over COVID-19 concerns, and officials outfitted polling locations and workers with personal protective equipment.
Polls open at 7:00 a.m. and close at 8 p.m.
---
Football and all fall sports have been postponed by the Michigan Intercollegiate Athletic Association, though some member schools hope to compete in the fall as independents.
Adrian College, Calvin College and Trine University are exploring options to compete in all fall sports that they normally sponsor while Olivet College will explore options for competing in cross country, golf and tennis this fall.
The MIAA will develop schedules for football, cross country, men's and women's golf, men's and women's soccer and volleyball to take place later in the academic year.
"We recognize the deep disappointment this decision is for our student-athletes, coaches, and parents at schools that will not be competing," said MIAA commissioner Penny Allen-Cook in a statement. "While this decision is very disappointing, our first priority is fostering safe and productive learning environments on our campuses."
---
Some Michigan patients mildly sick with COVID-19 may soon help determine whether plasma from recovered patients can curb the infection before it becomes life-threatening.
"If you can neutralize the virus in your system early, before the damage to organs, that will give you the best chance of early recovery," said Dr. Frederick Korley, an emergency room doctor at the University of Michigan's Michigan Medicine and one of the trial's investigators.
U-M and will lead the collaborative and the research on the $7 million effort, called the Clinical Trial of COVID-19 Convalescent Plasma of Outpatients, or C3PO trial, alongside teams from University of Pittsburgh, Medical University of South Carolina and Stanford Medicine.
Convalescent plasma is donated by people who have recovered from a COVID-19 infection with hopes that they have built an immune response to the virus that can be shared with others. Antibodies captured in plasma are usually collected by donation agencies such as the American Red Cross and other accredited blood banks.
---
Fewer Michigan children got vaccinations while the state was in throes of coronavirus-related shutdowns, leaving health officials worried about the spread of preventable diseases like measles, whooping cough and influenza.
Vaccinations have increased since they took a deep drop this spring, but numbers are still down significantly compared to 2018 and 2019, according to the state health department.
In June 2020, dosages of vaccines administered through federal or state funding dropped 10% compared to an average combining June 2018 and June 2019, according to the Michigan Department of Health and Human Services
Children enrolling in Michigan schools and child care centers need to either get vaccinated or obtain a waiver citing their medical, philosophical or religious reasons for not doing so.
---
Gov. Gretchen Whitmer gave the go-ahead Wednesday for Detroit's three casinos to open at 15 percent capacity beginning Aug. 5th.  The casinos were ordered closed in March because of the coronavirus pandemic.
But Whitmer is also dialing back economic reopening in northern Michigan, reducing the size of groups allowed to gather and banning indoor alcohol sales in nightclubs and other establishments that mostly serve alcohol, with little food.  Changes begin Friday.
---
Multiple Michigan State University students living at Holmes Hall have tested positive for COVID-19.
An email was sent to students living in the building Monday alerting them to the positive cases. Students who tested positive are self-isolating, and the university is working closely with the Ingham County Health Department to reach out to anyone who may have had close contact with those infected.
Holmes Hall has been used as one of the university's summer housing locations.  On-campus residents who test positive have the choice of self-isolating either at their off-campus permanent residence or designated university self-isolation space on campus.
---
The number of opioid overdoses during the COVID-19 pandemic has  increased dramatically across the state, according to new data from the Michigan Department of Health and Human Services.
Emergency medical services responses for opioid overdoses from April through June were up 26% over the same period in 2019.
Between April and May of this year, as the coronavirus decimated Michigan and the nation, EMS responses for opioid overdoses rose 33%.
The increase in overdoses were consistent throughout the state and in most demographic groups, except for those ages 65 and older, the MDHHS said.
For months, experts have predicted that overdoses would increase during the pandemic due to isolation, boredom, job loss and other financial crisis
---
Michigan confirmed 996 new cases of the disease COVID-19 on Wednesday, including about 300 older cases from a backlog of test results from a commercial lab.
The overall case tally surpassed 80,000 known cases Wednesday, reaching 80,172 cases and a death count of 6,172, according to the Michigan Department of Health and Human Services. 
Michigan also reported about 1,000 new cases of COVID-19 Sunday due to a backlog in its system.
The percentage of positive coronavirus tests in Michigan has been gradually increasing since June. The positivity rate was reported at 3.2% Tuesday.
---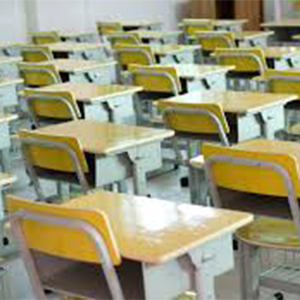 A group of educators and parents rallied in protest of schools reopening for in-person classes in Michigan this fall.
The rally began as a car caravan which drove from Detroit to Ferndale High School, Oak Park High School and Berkley High School before ending at a park in Pontiac.
Districts are coming down to the wire to plan for safety protocols, capacity and potential hybrid learning. Several school districts in Oakland County have already released their back to school plans, which include the hybrid of online and in-person classes. Others are offering virtual academies.
The event was organized by three coalitions, including the Michigan for a Safe Return to Campus which is planning a rally at the state capital next week.
---
Kensington Metropark's splash pad Splash 'N' Blast has been temporarily closed due to an employee testing positive for COVID-19.
The positive case is a seasonal employee who last worked Thursday at the Milford facility. The positive test result came in late Monday.
"Ensuring the health and safety of park visitors and employees is always our top priority," Huron-Clinton Metroparks Director Amy McMillan said. "That's why we temporarily closed the Kensington splash pad to do a further deep cleaning and make this public notification as an added precaution."
Park officials believe the risk level of visitors contacting COVID-19 from the positive case was minimal.  The park is undergoing a deep cleaning and is expected to reopen this week.
---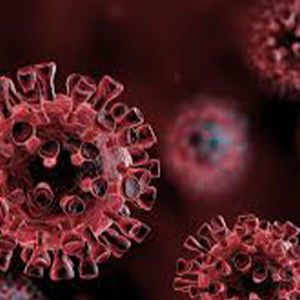 Michigan Department of Health and Human Services Chief Medical Executive Dr. Joneigh Khaldun that coronavirus cases have recently plateaued in the state, but there is evidence of community spread.
As of Tuesday, a total of 79,176 confirmed COVID-19 cases and 6,170 deaths — an increase of 669 new cases since Monday.
31 percent are associated with nursing homes and adult care facilities, 22 percent are associated with social gatherings, 10 percent are associated with workplaces and nine percent are associated with restaurants.
Officials say outbreaks have also been associated with childcare facilities, agricultural work settings, bars, personal care services and gyms.
Outbreaks can vary in size, but it is the process of one or more people contracting the virus from a location and then spreading it to their close contacts, who then have the potential to continue spreading it.
---
The Henry Ford Health System is seeking volunteers to take park in a COVID-19 vaccine trail.
Henry Ford Health System is the only hospital system in Michigan chosen as a Phase 3 trial site for the Moderna mRNA-1273 Coronavirus Efficacy (COVE) vaccine study.
About 90 healthcare systems across the United States are working competitively to enroll a total of 30,000 volunteers to participate in the Moderna vaccine study, 5,000 from the Henry Ford System.  Participants could receive their first shots of the vaccine by the end of the week.
Anyone age 18 or older who is not immune-compromised or pregnant or planning to become pregnant can volunteer for the study, as long as they have not had COVID-19 or another vaccine or treatment.
---
The Michigan Occupational Safety and Health Administration is rolling out compliance inspections and additional resources for businesses at higher risk for COVID-19 spread.
MIOSHA announced the launch of a new program Monday aimed at increasing compliance with the state's COVID-19 prevention rules in bars, restaurants, retail stores and other businesses where employees frequently interact with members of the public.
Should the inspections uncover major issues with an establishment's compliance with COVID-19 policies, MIOSHA could issue citations and penalties up to $7,000.
---
U.S. Sen. Gary Peters is pressing FEMA to provide school districts reopening this fall with emergency pandemic funding.
Peters, who serves as the ranking member on a committee that supervises FEMA, sent a letter to Administrator Peter Gaynor urging him to open a federal disaster relief fund for schools. The funding could be used to cover costs related to training, reconfiguring classrooms and providing masks and other personal protective equipment.
Gaynor said FEMA likely would not provide states with emergency public assistance to help schools reopen or pay for masks because it doesn't fit into FEMA's authority.
---
The American Red Cross said a spike in COVID-19 cases has caused an emergency shortage of convalescent plasma, which is used for patients with COVID-19.
According to the Red Cross, the plasma demand has more than doubled over the last month.
Individuals who have fully recovered and received a verified COVID-19 diagnosis are urged to sign up to give convalescent plasma now by completing the donor eligibility form.
Convalescent plasma is plasma that is collected from patients who have recovered from COVID-19 and have antibodies that might help fight that infection.
Patients who come to give blood between Aug. 1 and Sept. 3 will get a $5 Amazon gift card.
---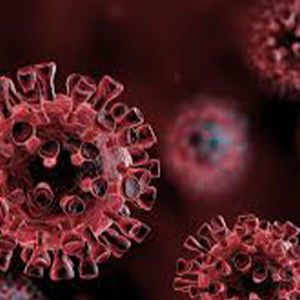 Michigan reported five new coronavirus deaths Monday, along with 488 new confirmed cases.
That brings Michigan's COVID-19 totals to 6,154 confirmed deaths and 78,507 confirmed cases as of Monday, according to the Michigan Department of Health and Human Services.
Michigan reported 19,275 more diagnostic tests for current cases of coronavirus infections on Sunday. Of those tests, 589 were positive – a positivity rate of 3.06%.
As of July 24, the state reported 57,502 recoveries from coronavirus. Recoveries are defined as patients with confirmed cases who are alive 30 days post-onset.
Governor Whitmer is scheduled to hold a press conference at 2:00 p.m. to update Michiganders on the state's response to COVID-19.
---
Get ready for the strangest home opener in Tigers history.
After the coronavirus pandemic shut down baseball for months, the Tigers will finally hold their home opener tonight at Comerica Park against the Kansas City Royals. The game will be played with no fans and in empty stadium.
Players will have to not only adjust to the silence, but also no spitting, no chewing seeds and no high fives.  Fans can still watch the game.  First pitch is 7 p.m. on Fox Sports Detroit.
---
The state health department reported no new COVID-19 deaths Sunday, leaving the state death toll at 6,149.
An additional 1,041 coronavirus cases have been reported by the state health department Sunday. This brings Michigan's total to 78,019 cases.
The large number of cases reported Sunday is due to a delay in processing laboratory result referrals from Friday evening through Saturday morning, according to a statement from the health department. Sunday's report includes cases that would have been included in Saturday's report but were not processed in time.
---
Gerry Anderson isn't ready to advise Gov. Gretchen Whitmer to move the state of Michigan back to phase 3 of the six-phase MI Safe Start Plan, which featured no gatherings, no in-person education, and limiting non-essential retail to curbside or delivery.
But the chairman of the Michigan Economic Recovery Council said it's "probably inevitable" that the entire state will need to regress to the "flattening phase" if residents don't take efforts to reduce the growing spread of COVID-19.
The Governor has said she would move the state backward on the reopening phases if the spread of the virus warranted it.
---


Mercer Beach is now closed to the public.
The Walled Lake Police Department said the closure is because the beach is consistently overcrowded and unable to operate without violating Governor Whitmer's Executive Order.
The Police Chief determined a closure is necessary to reduce the transmission of COVID-19 to protect Walled Lake's public health and ordered barricades block off beach access until further notice.  Violators will be issued a warning.  If they fail to comply, violators can be arrested.
---


Active cases of COVID-19 in Michigan's prisons have fallen since the novel coronavirus tore through the Department of Corrections in the spring and infected 10% of the incarcerated population. But experts, staff and prisoners say now is not a time for complacency.
All state prisoners have been tested for COVID-19 at least once, a result of mass testing that began in April at certain facilities with outbreaks and was expanded the following month. Of the 37,192 prisoners tested, results for 3,871 were positive.
Eleven people among the current population of more than 35,000 prisoners have active infections, MDOC Director Heidi Washington said when testifying to the Senate Oversight Committee.  None of the prisoners sick with the virus are hospitalized, she said.
The department is continuing to test prisoners on an individual basis.
---
Michigan reported seven coronavirus deaths and confirmed 699 new cases of the disease COVID-19 on Thursday — the highest single-day count in eight days.
The seven-day average of new coronavirus cases in the state has dropped slightly to 586 a day, down from a 594 daily average for the previous seven-day period, according to state data.
Last week's total infections were an 11-week high for new cases with 4,232 new cases confirmed over the seven-day period. This week to date is on track to record fewer cases than last week.
The state's overall count reached 75,947 known cases, and the death tally is at 6,148, according to the latest update from the state.   Hospitalizations due to the disease are low relative to the surge in the spring but trending up.
---


The Michigan Department of Health and Human Services is explaining how the daily coronavirus cases are tallied.  Initial test results are sent to the Michigan Disease Surveillance System by the lab that performed the test.
Once the data is tabulated by the computer, any remaining discrepancies are reviewed and resolved by staff members. The process includes specific protocols to handle people who have more than one test or living in a different county than the one where they were tested.
Jim Collins, the director of the Communicable Disease Division said, "every morning, our staff is looking at the laboratories before we report out to make sure that cases that the system thinks might be the same, but can't say with 100% confidence, are evaluated by human eyes."
---
As the coronavirus stretches toward its sixth month in Michigan, testing for the deadly virus has moved far beyond the sickest or most at-risk, becoming a more normal part of public life.
But all that testing is slowing test results and putting a kink in supply chains. That in turn is limiting the ability of local health officials to quickly identify infections and curtail their spread, according to medical officials at laboratories, hospitals and nursing homes interviewed by Bridge Magazine.
It's impossible to quantify testing turnaround times in Michigan, or how much they have slowed in recent weeks. Michigan Department of Health and Human Services spokeswoman Lynn Sutfin confirmed that the state does not track turnaround times. Some labs are able to give next-day results; other results are taking "up to a week," she said.
---
The Michigan House narrowly approved Republican lawmakers' plan for reopening schools during the COVID-19 pandemic, including a policy that would ensure districts offer in-person instruction for younger students.
The bills would establish so-called "electronic learning days" that would be exempt from a funding requirement that schools have 75% attendance. They would also set up "extended continuity of learning" plans for districts.  Under the bills, districts' plans would have to ensure that students are provided with "equitable access to technology" and at least offer in-person instruction to students enrolled in kindergarten through the fifth grade.
The wide-ranging four-bill package, which clashes with elements of Democratic Gov. Gretchen Whitmer's reopening plan, drew opposition from Democratic lawmakers who argued the bills benefited cyber schools by loosening restrictions on online offerings and left teachers out of the discussion.
The four bills now have to go the Michigan Senate.
---


Michigan State Football has paused workouts because of a positive COVID-19 test.
The athletic department began weekly testing June 15.  After student-athlete testing was completed Wednesday afternoon, the department became aware of a staff member who produced a positive result during weekend testing.  402 student-athletes and 104 staffers have been tested for the virus, of those, seven players tested positive.
Players and staffers who test positive must remain in isolation and undergo daily checks with the athletic training staff. Once an athlete tests positive, they need consecutive negative results to return.
Because the 20-hour practice week was due to begin, players and staff members would be in larger groups than during voluntary workouts; athletic director Bill Beekman decided to halt activities.
---


Arts, Beats and Eats is canceled for 2020 due to concerns surrounding the coronavirus pandemic, but organizers are planning small scale live entertainment and alternative virtual and drive-in events instead.
The events will be fundraisers to support local musicians who have been hit especially hard by the pandemic.  The goal is to raise $500,000.
In addition to music, "Art by Appointment" will let patrons visit a limited number of artists' booths on site.  For those who go to the festival for the food, locally owned food trucks will visit neighborhoods in the area.
All events come with restrictions.  You can get more information, including ticket information, at Art Beats Eats.com
http://artsbeatseats.com
---


Detroit Public School officials have five days, starting Wednesday, to test more than 630 summer school students for COVID-19 as a condition of keeping the program operating, a federal judge ruled.
Detroit school district attorney Jenice Ford, argued the order was unfair, stating there is no legal authority to order testing of students and that testing is not a requirement in Michigan Gov. Gretchen Whitmer's executive orders on reopening schools.
"The test is for the benefit of the child. The people who should be complaining are those in the suburbs or other parts of Michigan who are not required to go through a test," said U.S. Disctrict Judge Arthur Tarnow, "The injustice is they could be in a school that could be unsafe.
If a parent refuses to consent to testing, the judge said the child is out of school.  An estimated 650 students attend summer school.
---


Officials believe Cyber Criminals are looking to target thousands of students learning online in Michigan.
FBI agents are already working to get ahead, issuing alerts to help parents, students and districts prepare from a security standpoint.  The most important measure parents can take is to check their internet security. Change passwords and download the latest security protection onto every device in the home.
During the coronavirus (COVID-19) pandemic, ransomware attacks are becoming more common in businesses and school systems. FBI officials are warning schools about an attack involving a virus that holds computer systems hostage until a payoff.  School districts should have all their systems up to date, backup systems in multiple places and a plan in place for a cyber attack, experts said.
---


Due to the COVID-19 pandemic, Cedar Point originally required guests to make advance reservations online or on the amusement parks app since its July 9 opening date. However, as of July 21, guests are no longer mandated to do so.
The park is following safety guidelines by requiring guests to take a health screening on the park's app 24 hours prior to attending. All guests and employees are also required to wear a mask at all times, undergo a touchless temperature screening and practice social distancing.
Last week, Cedar Point announced three employees tested positive for coronavirus. The employees were screened and detected with coronavirus prior to the park opening and prior to serving at their park locations. The park remained open despite the employees testing positive.
---


An additional 573 coronavirus cases has been confirmed by the Michigan health department Tuesday. This brings the state's total to 74,725 cases since March.
The health department also reported nine new COVID-19 deaths since Monday, bringing the statewide death toll to 6,135 as of Tuesday.
Of 22,886 COVID-19 diagnostic lab tests reported Monday, 21,915 yielded negative results and 971 were positive, which is 4.24% of tests.
Tuesday's report also includes 8,334 probable cases and 247 probable deaths, for a total of 83,059 cases and 6,382 deaths.
---


The League of Women Voters is taking its case to the Michigan Supreme Court. The group is appealing a decision that requires absentee ballots be received by local clerks by Election Day.
The League says voters should have their ballots count if they are put in the mail by Election Day.
"The unconstitutional barriers to absentee voting in Michigan, must be corrected immediately," said Christina Schlitt, president of the League of Women Voters of Michigan in a statement.
While the League is asking the Supreme Court to take on the case, there's no guarantee it will.
The League of Women Voters sued the state in May, arguing that absentee ballots should be allowed to be received after Election Day as long as they are postmarked on or before Election Day.
---


Access to child care remains a crucial barrier to reopening the state economy following the coronavirus lockdown, but a recent survey from the  Early Childhood Investment Corp. found less than half, 2,917 of 6,000 licensed facilities statewide, are open.
"Even before the pandemic, access to quality child care was one of the main issues facing working Michigan families," said Dawne Bell, CEO of the Lansing-based nonprofit that advocates on early childhood issues and conditions.  There is no economic recovery without child care."
In April, Gov. Gretchen Whitmer announced a $130 million investment to keep the state's child care network afloat and make it more accessible for Michigan families. However, with many parents unemployed or working for home, the need for childcare dropped considerably, forcing businesses to close.
---


Dr. Anthony Fauci and Michigan Gov. Gretchen Whitmer are the biggest sources of coronavirus information for Michigan residents and also among the most trusted sources, according to a new survey released by University of Michigan.
The federal Centers for Disease Control and Michigan Department of Health and Human Services also ranked high in both trust and overall sources of COVID-19 information, the survey found.
The survey was sponsored by the Center for Health and Research Transformation and Department of Learning Health Sciences at the University of Michigan. About 1,000 Michigan residents were surveyed in late May.
One big takeaway from the survey is that more than 80% of respondents put a great deal of trust in their own health-care providers, making that group the most trusted source of information. But only 38% have received coronavirus information from their doctors, the survey found.
---


The number of coronavirus cases in Michigan has surpassed 74,000, according to the most recent data provided by state health officials Monday.  Michigan reported 489 new coronavirus cases Monday, bringing the state's coronavirus case total to 74,152. The state also reported seven new deaths being attributed to the virus, which brings Michigan's coronavirus death toll to 6,126.  As of Friday, Michigan reported 55,162 residents have recovered from the coronavirus.
Michigan ranks 13th in the U.S. in total coronavirus cases, according to data gathered and provided by the World Health Organization, which factors in probable cases as well as confirmed cases of the virus.
---


Union workers at several metro Detroit nursing homes plan to strike Monday as they face significant health risk during the COVID-19 pandemic, SEIU members said.
Workers are calling for increased safety protections such as masks and gloves. They also want a $15 minimum wage for all service workers, an $18 wage for certified nursing assistants, an end to mandatory overtime and short-staffing, and improved benefits such as health care and paid sick leave.
The Michigan Department of Health and Human Services (DHHS) reports that as of Friday, that the state has 7,508 confirmed COVID-19 cases among residents and 3,581 among staff in long-term care facilities.The department reports 1,983 deaths among long-term care residents and 22 staff deaths.
About one-third of the coronavirus deaths in Michigan have occurred in nursing homes
---


More cases of the coronavirus, but fewer deaths.  That's been the trend the past few weeks in Michigan.
The state reported 483 cases of COVID-19 and two deaths on Sunday.  That brings the yearly total to 73,663 cases and 6,119 deaths.
Last week, about 3.5% of the COVID-19 tests in the state were positive, according to the Michigan Department of Health and Human Services data. The previous week about 3.4% of the tests were positive. The positive percentage — a key metric for monitoring the spread of COVID-19 — has been on the rise for six weeks.
Rising number of cases is being contributed to people gathering at churches, bars and house parties.
---


The threat of community spread could play a major role in moving the state backward in its reopening plan.  In an interview with WDIV, Governor Whitmer said while coronavirus case numbers are important, context is what really matters.
"If we have 140 cases in Wayne County for instance, but we have a nexus, they all came out of one house party, or they all came out of one facility, then we can trace and isolate, but if those 140 cases have no nexus, that they are just randomized, that means that there is community spread,". If there is community spread, that is alarming, and that is when we look to take a step back.
---


The Michigan appeals court has denied a request to require the counting of absentee ballots received after the time polls close on Election Day.
The ruling says the deadline remains intact despite voters' approval of a constitutional amendment that expanded mail-in voting in Michigan, which is seen as one of the battleground states in November's presidential election.
The court in a 2-1 decision released Wednesday says it is up to lawmakers to change the deadline.
The League of Women Voters of Michigan and three voters sued in May, seeking a declaration that absentee ballots be counted as long as they are mailed on or before Election Day and are received within six days of the election.
---


Judge Paul Maloney of the U.S. District Court for the Western District of Michigan, has upheld Gov. Gretchen Whitmer's order to keep indoor movie theaters closed at this point during the pandemic.
The lawsuit was brought by Emagine Theater in Royal Oak.
"Today, the court concluded what we already know: that we must continue taking aggressive action against COVID-19, including limiting large gatherings, to protect Michigan families and save lives," Whitmer said. "COVID-19 is still a very real threat in Michigan, and the brave men and women on the front lines of this crisis are counting on us all to do our part."
In June, Emagine Theater announced celebration of the Juneteenth holiday with a film festival that was set to take place against the governor's order. After the Michigan Attorney General's Office threatened criminal charges against the company, Chairman Paul Glantz reversed decision to hold the event.
---


Panic is setting in for those collecting federal unemployment but still have no hope of returning to work.
Under the CARES Act, passed in March, Congress lengthened the duration of unemployment benefits to 39 weeks providing an extra $600 a week for four months. But that's set to expire at the end of the month. Now, some Michigan representatives are efforting to move an extension through Washington. "People think none of us care but we do care and that's why this matters," said US Rep. Debbie Dingell (D-MI 12).
According to the Economic Policy Institute, during the pandemic 36.4 million people have applied for unemployment benefits nationwide and 2.4 million workers applied for benefits just last week, 50,000 of them from Michigan.
---


Michigan is contracting with multinational accounting giant Deloitte to assist with prevention and prosecution of widespread unemployment fraud.
As of June 12, the UIA had flagged 140,000 unemployment claims as being potentially fraudulent and state Attorney General Dana Nessel launched a task force in collaboration with the UIA, state police and the Department of Labor and Economic Opportunity (LEO) to investigate
"Deloitte will review the programs and systems at the UIA and assist with the investigation of imposter and fraudulent claims," the UIA said in an announcement.  "Deloitte has extensive experience with state unemployment and workforce systems across the country and will provide valuable financial and systems knowledge as the UIA continues to process a historic number of claims during this health and economic crisis.
The  UIA has paid nearly $15 billion to more than 2 million claimants since Gov. Gretchen Whitmer issued a state of emergency over the coronavirus pandemic in March.
Suspected fraud led to increased scrutiny and longer wait times for Michigan residents seeking unemployment benefits.
---

 
The Eviction Diversion Program (EDP) is being administered by the Michigan State Housing Development Authority (MSHDA) in collaboration with Michigan Supreme Court and Department of Health and Human Services.  The state's eviction moratorium ended on Wednesday.
As part of the program, an allocation of $50 million was set aside to help tenants and landlords resolve eviction filings with conditional dismissals. Tenants making up to 100 % of area median income are eligible for the rental assistance.
Participating landlords can receive up to 90% of a tenant's unpaid rent in one lump sum. In exchange, landlords must dismiss all late fees, up to 10% of the amount due, and allow tenants to stay in their homes.
"At a time filled with a lot of uncertainty, the Eviction Diversion Program offers some peace of mind for tenants and landlords," said Kelly Rose, MSHDA's chief housing solutions officer. "We understand how important housing is as a foundation for success in many other areas of life. That's why we're committed to leveraging the EDP to preserve tenant housing in as many cases as possible across the state."
---


Michigan reported four coronavirus deaths Wednesday and confirmed 891 new cases of the COVID-19 virus—the largest single-day case tally in two months.  For three weeks, infections have been increasing statewide in Michigan, with the State recording a seven-week high for new cases last week.  In addition to the 891 cases confirmed Wednesday, the state reported 158 probable cases.
The seven-day average of new coronavirus cases in Michigan is up to 566 a day from 413 daily for the previous seven-day period, according to state data. Wednesday's total was the highest daily case count since May 14 when Michigan reported 1,191 new cases.
Dr. Joneigh Khaldun, the state's chief medical executive, said the high number of new cases reported Wednesday were "very concerning."
---


The University of Michigan will require all students, staff, faculty and visitors to wear a face covering that covers the mouth and nose while on campus grounds, effective immediately.  That includes while inside buildings, outdoors and on U-M transportation on all campuses.
"It is difficult on a busy university campus to maintain distance from groups even while outdoors, so requiring face coverings outdoors will help slow the spread of the virus," the university said in a statement.
There are limited exceptions to the rule, such as an individual who has been granted a reasonable accommodation under the Americans with Disabilities Act.
---
As tensions mount with the strict indoor mask requirement, one industry group is offering training to help bar and restaurant staff stay safe and in control when they need to de-escalate and communicate in a situation.
The Michigan Licensed Beverage Association is offering hour-long virtual courses to its members next week and will expand the instruction nationwide in two weeks on the Techniques of Alcohol Management website.
The group is partnering with Keene Training and Consulting to offer the courses, which will be taught by instructors with backgrounds of law enforcement. Scott Ellis, the association's executive director, said with COVID-19 and the new stricter face mask usage executive order, this training is now "more crucial than ever."
---


The effects of the COVID-19 shutdowns are now reverberating across the appliance manufacturing industry.
Residents are reporting that refrigerators, freezers, washers and dryers are out of stock with a months-long wait for orders across the region. Some are finding orders made in spring being cancelled as retailers grapple with the lack of supply. Others are being told outright that it's going to take much longer than usual to order and install appliances.
Freezers especially have seen higher demand since the beginning of the pandemic as consumers look to keep stocked up on food at home to avoid frequent grocery store trips.
Martin Hartunian, CEO of ABC Warehouse said the coronavirus' affect on the supply chain is making it more difficult for retailers to keep orders filled.
"The wire harnesses, switches, electrical components and dials are things that are manufactured overseas or in Mexico, which has slowed the production process down," Hartunian said. "GE, Whirlpool, LG and Samsung do have some assembly of appliances in the U.S., but with COVID-19, they've had to rework their production lines which has led to a drop in yield."
---
Michigan Gov. Gretchen Whitmer on Tuesday extended Michigan's state of emergency through Aug. 11.
The state of emergency does not place any restrictions on Michigan residents, but it allows the Governor to issue executive orders that place such restrictions, such as current orders closing gyms and theaters in south and central Michigan, restricting occupancy at dine-in restaurants, and requiring face masks at indoor public places and crowded outdoor spaces.
The state of emergency had been scheduled to expire Thursday.
Every region in Michigan has seen an uptick in coronavirus cases the past three weeks.
"COVID-19 has now killed more than 6,000 people in Michigan," Whitmer said in a news release. "That's more than 6,000 of our parents, grandparents, friends, and neighbors. And the rising numbers we've seen over the past few weeks prove that this virus is still a very real threat in our state."

Michigan health officials confirmed six coronavirus deaths Tuesday and 584 new cases of the disease COVID-19, as the tally of known infections since the start of the outbreak exceeded 70,000.
In addition to the 584 cases confirmed Tuesday, the state reported 82 probable cases.   Infections are still on the rise with the state recording a seven-week high for new cases last week — the total exceeding 3,400.  The seven-day average of new coronavirus cases in Michigan is up to 495 daily from 394 daily for the previous seven-day period, according to state data.
The U.S. Department of Health and Human Services has zeroed in on the Grand Rapids area in particular as an emerging hot spot.
After Gov. Gretchen Whitmer sent a statewide emergency alert to Michigan residents informing them of the new requirement to wear masks, Republican lawmakers are planning to introduce bills to limit what the emergency alert system can be used for.
Sen. Peter Lucido, R-Shelby Township, and Rep. Bradley Slagh, R-Zeeland, plan to introduce legislation next week that would restrict the statewide emergency alert system to time-sensitive emergencies or natural disasters.
Both lawmakers said they were concerned Whitmer's use of the statewide emergency alert system to inform residents of COVID-19 related executive orders goes too far. 
"This is an overt abuse of a service designed to alert people of legitimate emergencies — the governor has gone beyond the scope and intent of the law and is now somewhere over the rainbow and approaching Oz," Lucido said in a statement. 
The alert in question was issued Monday afternoon and informed cellphone owners in Michigan of Whitmer's executive order requiring individuals to wear masks in indoor, public spaces and outdoor spaces where they can't maintain a six-foot-distance.
---

Oakland County officials announced several steps they are taking to help ensure 2020 elections are safe during the coronavirus pandemic. 
County Executive David Coulter, along with Oakland County Board of Commissioners Chairman David T. Woodward and Oakland County Clerk/Register of Deeds Lisa Brown, announced the steps, which include clean polling locations and absentee options. "These elections are sure to draw unprecedented interest, not only because of the candidates and issues involved, but because of the challenges COVID-19 presents for conducting an election that is safe and fair," Coulter said. "That's why this Oakland Together 2020 Democracy Initiative is so important. Our goal is to ensure safe, healthy, secure elections with full participation by Oakland County residents."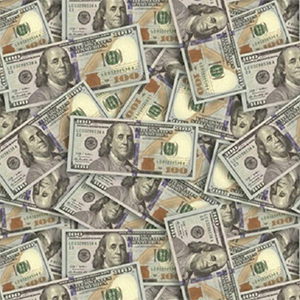 Pontiac, Michigan – Oakland County retail stores, restaurants and personal service businesses such as salons and fitness centers impacted by the coronavirus pandemic can apply beginning today for part of the $32 million Oakland Together Small Business Recovery Grant fund.
The grants – which range from $2,500-$10,000 – provide an infusion of capital to support payroll expenses, rent, mortgage payments, utility expenses or other similar ones that occur in the ordinary course of business. The funds come from Coronavirus Aid, Relief, and Economic Security (CARES) Act money allocated to Oakland County by the federal government.
"We know that many of our small businesses have reopened but the losses they suffered while they were closed or operating at reduced capacity are significant and continue to threaten their viability," Oakland County Executive David Coulter said. "We want to do all we can to help them recover and continue to provide the goods and services that are so important to our residents."
Applications are accepted online at www.oakgov.com/covid/grants,  Deadline to apply is August 24th.
---

Michigan reported seven coronavirus deaths Monday and 384 new cases, as stronger laws on mask wearing went into effect statewide.
Michigan is seeing an increase in the number of known cases of the disease COVID-19, with a seven-week high for new infections last week, with the total exceeding 3,400.
The average number of new cases for the past seven days ending Monday was up to 507 a day from an average of 382 a day for the previous seven-day period, according to state data.
Reported deaths and hospitalizations due to the disease remain relatively low compared to the spring, but deaths were at a four-week high with 95 total last week.
The state health department confirmed 69,722 cases of COVID-19 and 6,075 deaths through Monday. When probable cases are added, Michigan's case total reaches 77,198 and the death toll is 6,321.
---
---
Business owners across Michigan are looking for answers on how COVID-19 changes their legal liability as they reopen to the public and make changes for public health.  According to an article in Bridge Magazine, State Rep. Thomas Albert, R-Lowell, is spearheading legislation that would address business liability for Michigan businesses that follow executive orders and the CDC guidelines, The bill is in development and subject to change. If a business is operating in a prudent manner by  following federal or state regulations or executive orders,  it would be protected from civil liability.  At least four states nationwide have passed laws granting businesses immunity from lawsuits related to COVID-19.
---


Refusing to wear a mask covering in Michigan can now cost you a $500 fine.  Executive Order 2020-147 mandates individuals are required to wear a face covering whenever they are in an indoor public space, or in a crowded outdoor space when proper social distancing cannot be observed.  Businesses are expected to deny service to an individual not obeying and anyone found to be in violation of the order could face a misdemeanor charge with a $500 criminal penalty.
In a statement, Governor Whitmer said, "Masks can reduce the chance of spreading COVID-19 by about 70 percent.  By wearing masks, we can save lives and protect our family, friends and neighbors".
---


The Coronavirus pandemic is creating new challenges for the area clerks.  In 2018, voters approved same-day voter registration and no-reason absentee voting.  With COVID-19 still a concern, requests for absentee ballots have surged.  The Secretary of State's office reporter over 1.5 million requests ahead of the August 4th primary, more than three-and-a-half times the number than at the same time in 2016.
Secretary of State Jocelyn Benson said, "We're doing everything we can to really quickly adjust to a lot of new things for our clerks and voters."
---


Advocates for renters expect a flood of eviction filings as the state's eviction moratorium lifts later this week.  It's estimated there is a backlog of 75,000 filings.  The eviction ban was first imposed on March 20th.  Even as funding to help renters flows to tenants and landlords, renters' advocates worry the support won't be enough to keep people in their homes as the pandemic continues to cause job losses.
"The wave of evictions will be so strong that the measures that the court has taken and then the new housing program that the state has created won't be enough to fully blunt that wave," said Jim Schaafsma, an attorney with the Michigan Poverty Law Program.
---


According to published articles, it appears that 43 cases of COVID-19 have been linked to a house party in Washtenaw County over the 4th of July weekend. Due to the time it takes COVID-19 to incubate and for individuals to show symptoms, the recent increase in case numbers throughout the state have been largely due to people engaging in social activities and not adhering to social distancing or wearing face masks. Contact tracing methods are underway to attempt to track individuals involved with the get-together.
---


According to an article with ClickOnDetroit, the Detroit Public Schools Community District is resuming in-person classes today, and also offering virtual options for students. This move was meant with some protests this morning. The DPSCD will be taking precautionary measures to try and prevent or combat any spread of COVID-19. School districts around the state will keep a close eye on DPSCD to see how they progress.
---


Reports from BridgeMI are showing an increase of 390 new COVID-19 cases on Sunday. The previous few days saw increases over 600 plus individuals, marking a continuing trend of new cases throughout the state. Oakland County came in third place for new cases, with 56 individuals testing positive for COVID-19. Michigan reported only one death on Sunday due to coronavirus complications.
---
Pages: 1 2 3 4 5 6 7 8 9 10 11 12 13 14 15 16 17 18 19 20 21 22 23 24 25 26 27 28 29 30 31 32 33 34 35 36 37 38 39 40 41 42 43 44 45 46 47 48 49 50 51 52 53 54 55 56 57 58 59 60 61 62 63 64 65 66 67 68