Visit this page Often today for UPDATES.
Special Weather Statement
National Weather Service Detroit/Pontiac MI
610 PM EST Fri Mar 3 2023

MIZ060>063-068>070-075-076-082-083-040200-
Shiawassee-Genesee-Lapeer-St. Clair-Livingston-Oakland-Macomb-
Washtenaw-Wayne-Lenawee-Monroe-
Including the cities of Owosso, Flint, Lapeer, Port Huron,
Howell, Pontiac, Warren, Ann Arbor, Detroit, Adrian, and Monroe
610 PM EST Fri Mar 3 2023

...TREACHEROUS TO NEAR IMPOSSIBLE TRAVEL CONDITIONS THROUGH LATE
THIS EVENING FROM THE I-69 CORRIDOR SOUTH TO THE OHIO BORDER...

WEATHER...

 * Periods of heavy, wet snowfall will continue through 9 PM
   across widespread areas from the I-69 corridor south to the
   Ohio border, including all of the Detroit metro region, Ann
   Arbor, Flint, and surrounding areas. Sporadic blizzard
   conditions will be possible through 9 PM resulting in
   treacherous to near impossible travel conditions on all
   roadways, whether treated or untreated.

 * Hourly snowfall rates of 1 to 2 inches per hour will be
   common, with localized areas seeing hourly snowfall rates
   potentially approaching 3 inches per hour. Additionally,
   thundersnow will be possible along with a rogue lightning
   strike as bands of intense snowfall move south to north from
   the Ohio border across the Detroit metro region and up towards
   the I-69 corridor.

 * Quick heavy, wet snow accumulations of 3 to 6 inches will be
   possible through 9 PM, with locally higher amounts possible.
   There remains a low chance of rain mixing in at times near the
   Ohio border, which may cut down on snow totals primarily south
   of M-50.

 * Air temperatures will generally hover around the freezing mark.
   Despite air temperatures around freezing, rapid snowfall
   accumulation will allow for very efficient accumulation on area
   roadways.

 * Widespread visibilities below 1/2 mile will be common through 9
   PM, with whiteout conditions likely at times due to gusty
   northeast winds as high as 35 to 45 mph at times. Blowing snow
   will be minimal due to the wet character of the snow, but
   downed limbs and trees that have already experienced heavy load
   from the recent ice storm may lead to increased hazards on
   area roadways.

IMPACTS...

 * Sporadic blizzard conditions are likely due to the combination
   of heavy accumulating snow, near whiteout conditions at times,
   and gusty winds up to 35-45 mph at times.

&&

PRECAUTIONARY/PREPAREDNESS ACTIONS...

 * Treacherous to impossible travel is likely. Travel is not
   advised.

 * Prepare, plan and stay informed. Visit http://go.usa.gov/c7kkP
---
PER WB POLICE DEPARTMENT VIA NIXLE:
Maple Road and Drake has been re-opened to regular traffic as of 6:21am on Saturday, March 4.
Traffic Lights Out in all 4 directions Farmington/Walnut Lake Rd and Drake/Maple Rd at both intersections due to the weather conditions. Take an alternate route if necessary.
---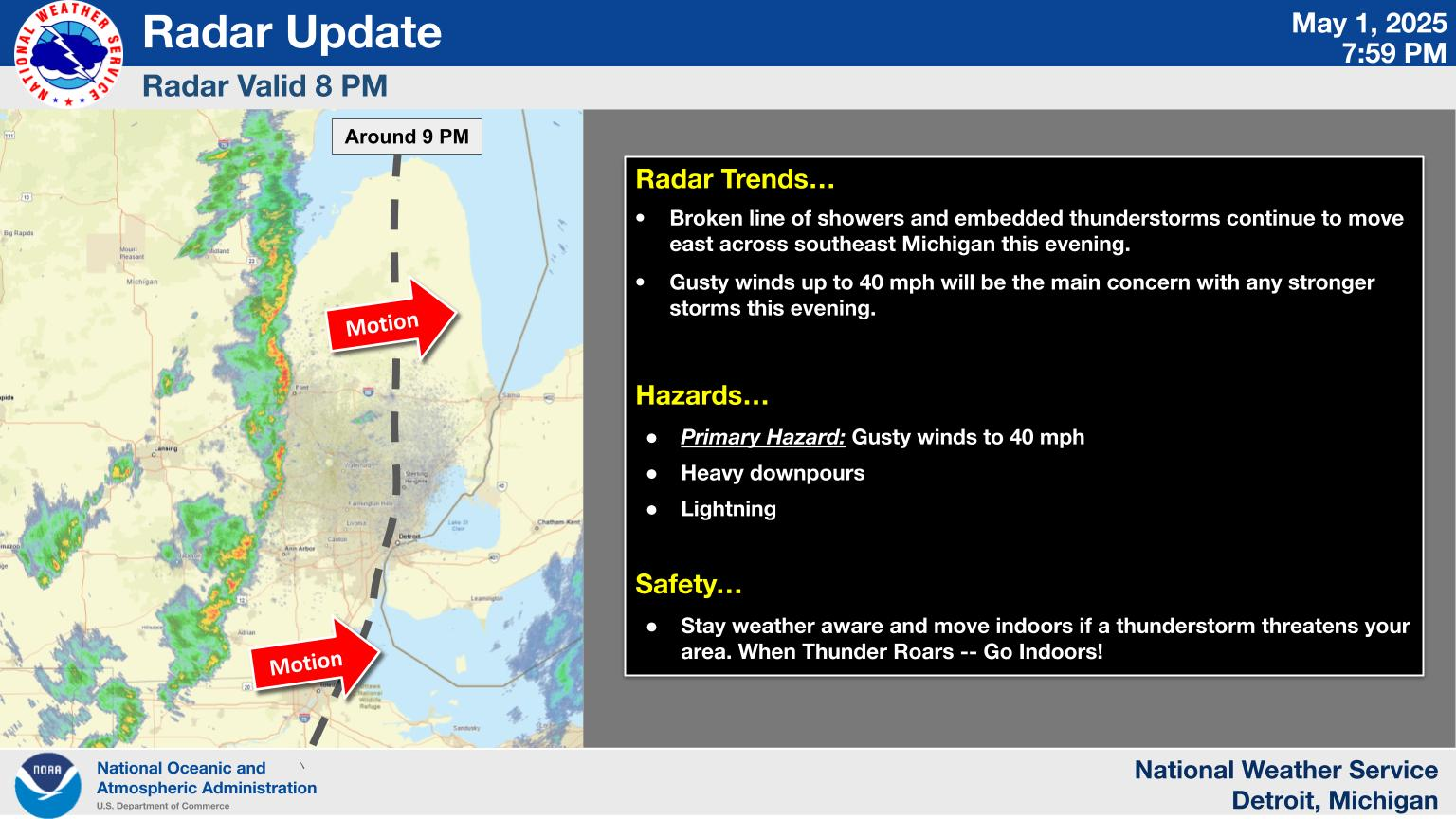 ---
West Bloomfield Schools activities & sports canceled for friday, march 3
"Due to forecasted weather conditions, the West Bloomfield School District will cancel all after-school and evening activities, including sports, on Friday, March 3, in an effort to keep our families and students safe. Kids Klub will remain open until 6:30 p.m. to serve our registered families. Our high school girls District basketball game has been moved up to 3 p.m. and will still occur. The WBMS play Frozen will be canceled this evening however, both shows will take place on Saturday. Tickets will be honored at the afternoon and evening performances however, your seats may change.
Thank you for your patience and understanding,
Dania H. Bazzi PhD
Superintendent"
---
Add Text Alerts for you mobile device from the West Bloomfield Police and NIXLE.  Simply text your zip code to 888777.  The zip code in West Bloomfield is 48322.
Preparing for a Power Outage
Assemble an emergency kit in advance
Battery-powered radio or television (the news media will provide updates on when electricity will be restored)
Flashlights or battery-operated lanterns
Extra batteries
Candles with holders
Matches
Bottled water
Manual can opener
Nonperishable food
Disposable plates and utensils
Wind-up or battery-powered clock
Corded telephone (cordless phones don't work when the power goes out and your cell phone may not work if cell towers are affected)
During and Extended Power Outage
Keep a list of emergency phone numbers handy.
Unplug all motor-driven appliances (refrigerators and freezers), heat-producing appliances (stoves, curling irons, etc.) and sensitive electronic equipment (televisions, stereos and computers) to minimize the danger of fire and to prevent an electrical overload when power is restored. Leave one light on so you'll know when power is restored.
Keep refrigerator, freezer and cooler doors closed as much as possible. If power will be out for a long time, contact a dry ice distributor. Find a local dry ice distributor in your phone book or online.
Dry Ice is available at Meijer